5 Rate Saving Tips for Your Car Insurance Premium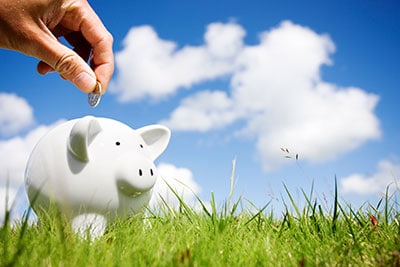 Car insurance is a price that most of us have to pay regularly. Too-often, we mistakenly believe that the rate we pay for our policies is a hard, fast cost, and that there is no negotiability. In reality, policyholders often have a lot of opportunities to favorably influence their rates. Sometimes, it might take no more than a call to your insurance agent to initiate your savings opportunities. What are some of the ways you can do so?
Why Car Insurance Rates Increase
You might see your car insurance rates change over time. Usually, they increase. There are various triggers that car insurers track to know when to increase premiums.
Most people see a small increase in their premium each year. This often accounts for inflation and changing driving risk ratings in your area.
If you add to or increase your coverage, your premium will likely go up.
Adding other drivers to your policy might increase your rates.
Insurers frequently have to increase rates if the policyholder files a claim for vehicle damage or for an at-fault accident. This is because, after a claim, the customer's risk to the insurer increases. Not all companies increase rates after just one accident, however.
If and how much your rates increase will vary from policy to policy, insurer to insurer. Nevertheless, nearly every insurance customer has the opportunity to initiate policy savings. Your agent is more than happy to help you explore a few of your options.
1. Ask About Policy Discounts
Perhaps the most-direct and well-known ways to save on car insurance is to ask if you qualify for policy discounts. Discounts are percentage savings on your premiums for which you might qualify, but for which others might not. Therefore, discounts are essentially special savings. There are numerous options out there. They might include:
Discounts for letting your car insurer automatically renew the policy or pull your payment as a direct deposit from your bank
Savings for remaining accident-free for a certain number of years
Price reductions if you are a member of professional organizations
Discounts for security systems in the vehicle
Insurers do not have to offer discounts, and some might change or expire with time. The available discounts also differ among the various insurance companies. Therefore, ask your agent if any companies offer particular perks for your vehicle.
2. Avoid Policy Claims
One of the most-certain ways to trigger a rate increase is to file a claim on your policy. This is especially likely if you are at-fault in an accident or get caught breaking traffic laws. These instances demonstrate to the insurer that you are a high risk to insure, and have a higher likelihood of filing a claim. Therefore, the insurer might have to charge you more to make up for this new cost risk.
3. Take a Safe Driving Course
Various insurers offer policy savings if you pass a defensive driving course. During these courses, you re-learn techniques that can help you better avoid problems on the road. In essence, they could make you a less risky driver. You might have to take a course approved by the insurer, but passage could result in discounts. Find out how teens can stay safe.
4. Increase Your Policy Deductibles
Most people have to pay deductibles on their collision and comprehensive damage insurance. You'll pay the deductible towards the total cost of your claim. Then, the insurance will pay for the rest of the claim (to its limits).
If you increase the deductible, the formula will mean that if you have to file a claim, the insurer might have to pay less for the damage. That could lead to a drop in your rates.
Be careful, however; as you increase your deductible, you will have to pay more out-of-pocket for a damage claim. Therefore, if you raise your deductible too high, you run the risk of encountering deductible costs you cannot reasonably afford. What happens if you can't afford to pay your deductible? We discuss the consequences for auto, home and health insurance.
5. Compare Policies and Limits
Every year, review the coverage currently contained within your policy. If you find you might no longer need some of it, then you could remove it from the policy, and potentially save.
Keep in mind, we don't recommend that you reduce your policy's liability, collision or comprehensive limits arbitrarily. However, you can make practical changes. For example, if you have paid off your car loan, you might no longer need gap coverage or full replacement cost insurance. A cash value policy might be a better option, and it might reduce your rates.
You also have one luxury available by working with an independent insurer. Your agent can compare the premiums available on similar policies from multiple insurers. You might find that one offers better cost savings than the others. You might decide to choose this policy because of its savings options. Therefore, ask your agent to compare your policy rates.
Rather than let your car insurance rate increase and force you to worry about your budget, talk to your Tampa insurance agent today. We're here to help you tap into savings mechanisms, but can still ensure you keep a top-rated policy on file.