Are You Ready to Turn Your Side Hustle Into A Full Time Business?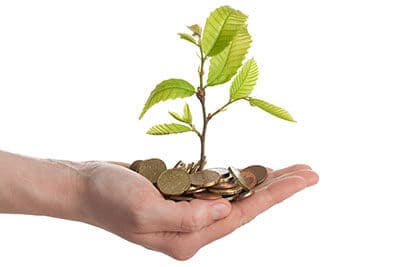 It's never been easier than it is now to start a side job. Even better is the potential for it to become your full-time job. What starts off as photographing weddings for a few friends might turn into a six-figure business. Or your dog walking business might set you and your partner on the path to early retirement.
But how do you know when the time is "right?" In reality, few people know exactly, but here are four tips to guide you:
1. Know what you want.
Cutting lawns or sewing dog blankets is a fun way to unwind from the stresses of your day job. But will you be happy doing this full-time? Before you quit your job, you need to be sure that you'll be more than content to do your side gig day in and day out. Test the waters by taking a week of vacation to devote your time to your side hustle and see how it goes. If you realize that catering more than one event a week is stressful, you might want to reconsider your options.
2. Don't jump before you're ready.
It's a good idea to grow your side job to the point where it feels like you're working two full-time jobs. It's great if you make it to this point. You know that there's demand for your product or service. You can also wait until you're earning 60% to 80% of your day job income from your side job. When you do hand in your two week notice you'll know that you can cover your basic living costs.
Once you're on your own, you can ramp up your marketing. Consider costs that your employer usually covers. This includes health insurance, part of the Social Security tax and retirement contributions. Can you afford those expenses on your own? If not, keep your day job a bit longer.
3. Run it like it's your primary job.
Get all the parts of your business running like it's a real business because it is! You will need accounting software, a tax preparer, business insurance and a business license. Have these parts in place before you leave your day job. It might feel more real to you, and at the very least, you're well prepared.
4. Learn how to work smarter, not harder.
A successful business owner isn't one who works 80 hours a week. But it is often one who outsources tasks that others can do. This includes things like handling email, customer service and social media. If you have a product-based business, you might choose to only ship packages on Monday, Wednesday and Friday. You can choose to have all your meetings on Fridays to have more free hours for client consultations. Streamline your processes so you can accomplish more in less time.
Once you consider each of these statements, you can make an educated decision. Get input from trusted friends and family. Then trust your gut and make your move!
Need business insurance? Call Fearnow Insurance at (813) 689-8878 right now. We can help you get a fast, free business insurance quote.