Do you need affordable church insurance in Tampa & Brandon, Florida? At Fearnow Insurance Inc., we know that your church hosts events and gatherings every day of the week, not just Saturday and Sunday. You may have Bible study, you may host breakfasts and dinners for your congregation and provide a daycare center on-site. You may even offer religious counseling services to members of your congregation. During these meetings and gatherings, the unexpected can happen. Someone may trip or fall, items may be stolen, and issues of liability may occur. The good news is that our customizable and scalable church insurance coverages can help protect you financially when accidents and incidents happen.
Revelation 4:11 Thou art worthy, O Lord, to receive glory and honor and power: for thou hast created all things, and for thy pleasure they are and were created.
Types of Church Insurance Available in Brandon & Tampa
Abuse Liability Coverage
Auto Liability for Church Vehicles
Church Flood Insurance (National Flood Insurance)
Crime and Theft Insurance Coverage
Cyber Liability Coverage
Board of Directors Insurance (claims made from church decisions)
Employee Benefits Coverage
Employment Practices Liability Insurance
Equipment Breakdown Coverage
General Liability Insurance for Personal Injury and Property Damage Claims
Group Health Insurance for Staff and Congregation Members
Management Liability Coverage
Mission Insurance (worldwide liability, medical, kidnapping, and ransom)
Professional Liability Insurance
Property Insurance for Church Buildings and Outbuildings on the Property
Protection for Church Counselors
Religious Enhancement Insurance
Sexual Abuse and Misconduct Coverage
Special Event Coverage
Student Accident Coverage
Umbrella Insurance
Workers' Compensation for Church Employees
Customizable Coverages for Your Church
Understanding the Need for Specialized Insurance Coverages in Tampa & Brandon, Florida
As a church with a large or small congregation, you probably understand the need for workers' compensation insurance, property insurance, general liability insurance, auto insurance for your church vehicles, and umbrella insurance to help cover unusually large claims. Types of insurance that you may not readily consider are cyber liability, sexual abuse and misconduct, mission insurance, and special event insurance.
The Need for Cyber Liability Insurance
If your church has a website, you should consider cyber liability insurance. Cyber liability insurance protects you in the event that your website is hacked and details about your congressional members, church employees, and board members are compromised. In general, cyber liability insurance notifies affected individuals about the breach, helps restore the identities of individuals whose identities have been stolen, helps recover lost data, and can help you get damaged computer systems repaired.
Understanding the Need for Sexual Abuse and Misconduct Insurance
No one wants to think about sexual abuse and misconduct occurring in their church. After all, this goes against the teachings of religious communities and the Bible. Unfortunately, sexual abuse and inappropriate conduct can and does happen; founded and unfounded accusations can be made by anyone on your staff and/or within your congregation. The hard truth is that defending your church against sexual abuse and misconduct cases is expensive, even if nothing happened and the claim is proven to be false. Sexual abuse and misconduct insurance can help financially protect you in the event that someone accuses one of your staff members, priests, reverends, or other church employees of abuse.
Understanding When You Need Special Event Insurance
Does your church regularly hold special events, like congressional bingo tournaments, fairs, races, or annual gatherings to raise money for the church and bring congregation members together? Events that are short-term and either open to the public or only to the congregation members should be insured with special events coverage. This coverage provides additional insurance for medical expenses and property damage that may occur during the event.
The Need for Mission Insurance?
Do you regularly send individuals from your church congregation overseas to help the needy and preach the word of God? If you do, it's important to have mission trip insurance for your missionaries. This insurance is a specific type of travel insurance that covers missionaries in the event of an illness or accident while overseas. It may also cover the costs incurred during a mandatory evacuation of the area, repatriation into the home country, as well as the costs associated with kidnapping and ransom events.
Customizable and Affordable Church Insurance Policies in Tampa & Brandon, Florida
At Fearnow Insurance Inc, serving Tampa & Brandon, Florida, we want your church to be protected in the event of an accident, incident, and/or covered weather event. This is why we offer completely customizable church insurance policies that can include as many different types of coverage as you need. We do this by listening to your needs, discussing the various types of policies, and searching for church insurance policies across multiple carriers. This allows us to get exactly what you need for your church at an affordable price.
To learn more about our church insurance policies in Tampa & Brandon, Florida, give us a call today at 813-981-7862.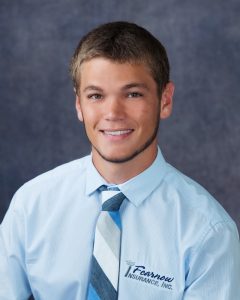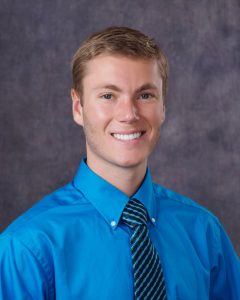 Romans 12:2 – "And be not conformed to this world: but be ye transformed by the renewing of your mind, that ye may prove what [is] that good, and acceptable, and perfect, will of God."

2 Timothy 3:16-16 – "All scripture [is] given by inspiration of God, and [is] profitable for doctrine, for reproof, for correction, for instruction in righteousness."

Colossians 3:23 – "And whatever you do, do it heartily, as to the Lord and not to men."
It Is Our Ministry To Serve The Ministry…
As fellow Christians, we believe an area of our ministry is to provide a service of Insurance.
Being actively involved in our local church gives us a bird's eye view into specific needs of the church, and its distinct ministries.
As Licensed Insurance Agents, we also understand the coverages needed by churches and their schools.  We understand the importance of having a trusted partner and honest adviser to negotiate on the church's behalf.  This is our calling of servant-ship for God's church.
We will provide upfront, honest and professional service through experience, education, coverage offerings, and carrier options.  We believe we are able to truly serve the church's insurance needs, and help provide proper protection at the best rates, for the church and all involved.
Thank You and God Bless,
Brian & Robbie Fearnow