Equipment Protection for Essential Business Items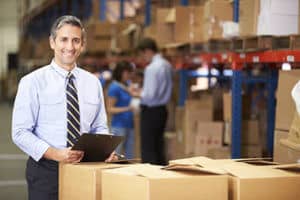 All businesses need equipment to operate. They might be computer systems, manual items, vehicles and high-tech or high-grade items. These items, first of all, are expensive, and you want to safeguard them. Furthermore, they are also essential to the business's long-term operational excess. If your equipment doesn't work, then the business cannot work either. In that case, what can you do to protect these items? Does your commercial insurance help you?
The good thing is that commercial property insurance can include various types of protection to safeguard your equipment. Furthermore, additional protective items, like a warranty, might be something you should consider carrying in addition to your insurance policies.
Commercial Risks to Equipment
Think about the items that you move into your business. These might include your computer and record-keeping systems, cash registers, and machinery of all shapes and sizes.
Each of these items have very unique values, and they have significant purposes and uses to the business itself. Therefore, you don't want anything to go wrong. But the simple fact is that things could go wrong at any time, in any way:
During a storm, lightning might strike a business, causing power surges. This could damage vital equipment, and destroy data held on computer systems. Damage could also come should a storm cause even more significant physical damage to the property.
If a fire breaks out, equipment could sustain significant damage, or total destruction.
Theft or vandalism within the property could cause property damage.
Someone who is unfamiliar with a piece of equipment might operate it incorrectly. This could cause damage to the business and a lot of headaches.
Sometimes, even, equipment could simply break down, and you might not know the exact cause of the damage. All the same, it could still interrupt the regular goings on of the business. As a result, you'll need to have the damage fixed, or get a replacement item as soon as possible. Sometimes, your insurance coverage can assist you in various ways.
The Benefit of Commercial Insurance
Business insurance comes in many different shapes. Each will work in various ways, but there are specific policies that can apply to your equipment.
Contents Insurance
This coverage applies to nearly any asset within the business. It can cover stock, various types of equipment and computer systems. Should an unpreventable or unavoidable event, like a fire, damage equipment, this is the portion of your coverage that will pay for repairs or replacements.
In some cases, you can also add special high-value endorsements to your policy for certain items. This can ensure that you will be able to recoup your losses for that item's full value.
Equipment Breakdown Insurance
The thing about contents insurance is that it will only pay when equipment gets damaged by unpreventable or unavoidable accidents. A more-specific type of coverage, equipment breakdown insurance, can help you pay for more mundane losses that might occur at any time. Suppose your industrial printer's motor fails. You might be able to use this coverage to pay for repairs to the system.
Business Income Coverage
Should your equipment breakdowns cause a halt in operations, you won't be able to make income during the stoppage. This coverage can help you get back a portion of that money, to ease the burden that might result.
Cyber Liability Insurance
Damage to your computer data systems might not only cause you losses, but also harm customers as well. After all, you might store their information on your systems, and the data's loss could put them in a bind. Cyber liability insurance can help you cover the costs of data recovery, as well as the costs of harm that you might have caused to others.
Keep in mind, it's never a bad idea for you to look into the options offered by an equipment warranty. By buying the warranty, you might be able to receive free equipment repairs without having to make an insurance claim. Therefore, you can keep your insurance portfolio free of risky claims that might raise your prices. You will only have to refer to coverage at the time you most need it. Contact us for a Florida commercial insurance quote.