Just because your pet has four legs (or more) doesn't mean that it's not part of your family.  For many people, out pets are our "fur babies" and have equal status to children – and there is nothing wrong with that!  If you would insure your child against illness, why wouldn't you insure your fur baby as well?  Pet insurance is a great way to minimize your cost for pricey vet visits in the even a tragic accident occurs, and more serious treatments are needed.
What Does Pet Insurance Cover?
On average one in three pets will need some sort of veterinary care for an unexpected illness or injury.  Pet health care can be costly; if you thought your routine visit was expensive, imagine an emergency bill!
Pet Insurance Covers the Follow Situations:
Illnesses
Accidents
Hereditary Conditions
Congenital Conditions
Chronic Conditions
Cancer
Diagnostic Treatment
X-Rays
Blood Tests
Ultrasounds
Surgery
Hospitalization
Prescription Medications
Emergency Care
Specialty Care
Alternative Treatment
What Is Not Covered by Pet Insurance?
Typically, most Pet insurance carriers do not cover illnesses or issues relating to a pre-existing conditions, the vet's examination or office fee, or preventative care (annual check-ups, vaccinations, spay/neuter procedures, or grooming services).
Lifetime Pet Coverage
Coverage is offered for pets at any stage in life.  From puppy or kitten to a senior fur ball, pet insurance is available.  Younger pets are just as likely to get sick or get hurt as an older dog, maybe even more so with their boundless energy.  Senior pets face additional health concerns in their later years that can be just as expensive to care for as a broken leg.  The sooner you get coverage, the better it will be for your fur baby, since pre-existing conditions are excluded from coverage.
Pet Insurance Quotes | Fast & Easy Quote | Trusted for 30 Years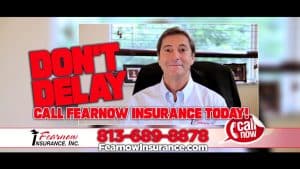 Pet Insurance Quote from Fearnow Insurance. Quality Pet protection that saves you money. 30 Years of serving Tampa, Brandon, Seffner area
Service Type: Pet Insurance
Price: $$
Currency: USD