Purchasing Long Term Care insurance is a smart decision for those looking to plan ahead for the future to mitigate costs that typically come with aging.  Statistically, one-third of all men and half of all women over the age of 65 need some sort of continuous long-term care.  Purchasing Long Term Care insurance now can help you to preserve your assets for your family or other beneficiaries, so that you do not have to use your assets later in life to pay for care.  Cost of care could also increase in the future, and the ever-changing Health insurance laws and regulations may affect whether or not you or your spouse will qualify for Medicaid.
Long Term Care insurance policies will pay for your (or your spouse's) care in a nursing home, assisted living facility, or in your home.  Benefits are typically expressed in daily amounts with a lifetime maximum.  Some Long-Term Care insurance policies will pay half as much for at-home care than for nursing home care, while others may pay the same amount, or have a "pool of benefits" that can be tapped as needed.
Long Term Care insurance will require you or your spouse to meet certain requirements before benefits will be provided.  Eligibility requirements and policy terms may include some or all of the following:
The inability to perform 2 to 3 specific "activities of daily living" without help.  These include bathing, dressing, eating, toileting, and "transferring", or being able to move from place to place or between a bed and a chair.
Cognitive impairment such as from a stroke, Alzheimer's, or Parkinson's disease.  It is important to note that other forms of mental incapacity may be excluded from the policy.
Medical necessity, as deemed by a licensed medical doctor that long-term care is necessary.
Some policies may require a hospital stay of at least 3 days before the benefits can be paid.
A benefit period may range from two years to a lifetime, with higher premiums for longer length of coverage.
The benefit can be paid on the first day of care or after a "waiting period".  Premiums are lower if you opt to pay for care yourself during the "waiting period".
Inflation protection that compounds benefits at up to 5% per year.  (This is especially helpful if you are planning ahead).
Guaranteed renewable policies must be renewed by the insurance company, although premiums can go up if they are increased for an entire class of policyholders.
Waiver of premium, so that no further premiums are required once you start to receive benefits.
Third-party notification requirement will notify a listed relative, friend, or professional advisor if the policyholder forgets or misses a payment.
Optional Features
Restoration of Benefits:  This feature ensures that maximum benefits are put back in place if you receive benefits for a time, then recover, and go for a specified period (typically six months) without benefits.
Nonforfeiture Benefits:  Returns a portion of the premiums, or keeps a lesser amount of insurance in force if you let the policy lapse.  This provision, required by some states, adds to the cost of the policy.
Long Term Care Insurance | Fast & Easy Quote | Trusted for 30 Years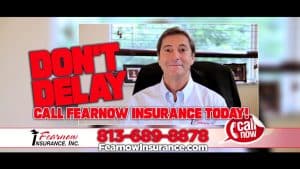 Long Term Care Insurance Quote from Fearnow Insurance. Quality Long Term Care protection that saves you money. 30 Years of serving Tampa, Brandon, Seffner area
Service Type: Long Term Care Insurance
Price: $$
Currency: USD