Living in a condo presents a great alternative to renting an apartment or buying too large of a home – they are the perfect in-between. Condominiums also provide a unique perspective to insurance needs, even if your condo's association has their own set of coverage.  Insurance held by your association is likely to cover damages to the condominium buildings, common areas, and general liability for the association.  Typically, the coverage ends at your unit's walls, leaving the interior of your unit, you, and all of your things unprotected.
Events such as a break in, water damage from a burst pipe, injury from a fall or dog bite are all instances in which you are not covered through your condo association's insurance.  In order to fully protect your home, your belongings, and your liability, you need your own Condo insurance coverage.
Condominium insurance policies protect your personal property and the interior of your unit.  As you would receive with homeowners' insurance, condo insurance also provides liability protection against bodily injury or property damage to others.
Most Condominium insurance policies protect against events such as:
Theft
Vandalism
Fire
Smoke Damage
Lightening
Natural Disaster
Windstorm
Water Damage (from an internal source e.g. leaky or burst pipe)
Personal Liability
If you are not covered, contact our office today to review your insurance needs so that you and your belongings are protected against unfortunate events.
Condo Insurance Quotes | Fast & Easy Quote | Trusted for 30 Years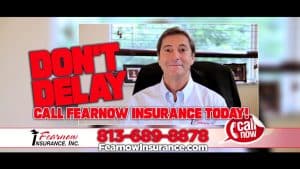 Condo Insurance Quote from Fearnow Insurance. Quality condominium protection that saves you money. 30 Years of serving Tampa, Brandon, Seffner area
Service Type: Condo Insurance
Price: $$
Currency: USD