Renter's
Insurance
Renter's Insurance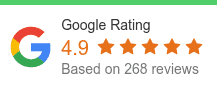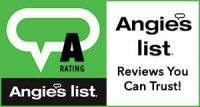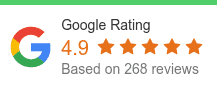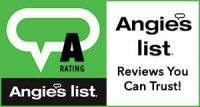 Quotes from 350+ Carriers:






Save up to 37% with Fearnow Insurance
Just because you don't currently own your home doesn't mean that you don't need insurance to protect your belongings. Many apartment complexes may even require that you purchase Renter's insurance as part of your move-in agreement. Either way, Renter's insurance is an affordable way to cover your belongings and protect yourself from unexpected damages and injuries.

Bundle &
Save

Policy
Discounts

Protection You
Can Trust
The Fearnow Agency Advantage
We work for you, not the insurance carriers, to ensure your claims are processed efficiently and are paid out quickly.
Unlike a single-company agency, we have access to over 100 carriers, so we're never limited in the services we can provide you.
We can save you up to 37% in insurance cost, or get better coverage for the same cost.
We always provide full disclosure of plan inclusions and exclusions.
We offer customized plans tailored specifically to your needs, instead of forcing you into a pre-packaged solution that won't really work for you.
Our agents are continuously training, so they stay the leading experts in their field.
What Does Renter's Insurance Cover?
Renter's insurance covers all of your personal belongings (furniture, clothes, appliances, electronics, other valuables etc.) if they are damaged or stolen.  If someone is injured while visiting you, or if you are facing a lawsuit, the legal fees can be covered.
Local & Family Owned
Offices serving the local Tampa, FL and Wilson, NC areas for almost 30 years!
Competitive pricing nationally with world-class customer service!
Protect Your Personal Belongings
Your apartment complex's (or landlord's) insurance will likely only cover damages to the property and any of their belongings, but not any of your belongings.  That's why there is Renter's insurance – to provide you with protection since your landlord's policy won't.  Under Renter's insurance, you are reimbursed for the full cost to replace your items, and not their depreciated value!
Cover Injuries and Lawsuits
Renter's insurance also includes coverage for medical payments in the event someone is injured while at your place (e.g. fall or dog bite).  In the event you are sued for further damages, your Renter's insurance policy will be there to cover your legal fees and liability costs.
We Pay for Hotels and Other Expenses
In the event of a catastrophic event, Renter's insurance can also cover your hotel expenses if you need a place to stay while your place is being repaired.  It can even reimburse you for meals.
Renters Insurance Quotes | Fast & Easy Quote | Trusted for 30 Years

We offer cheap Renters Insurance quotes from some of the top-rated insurers in the marketplace. Fast Easy Insurance Quote
Service Type: Renters Insurance
Price: $$
Currency: USD
Proudly Certified