Group
Health
Insurance
Group Health Insurance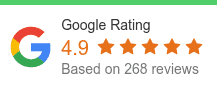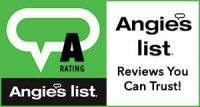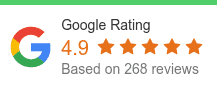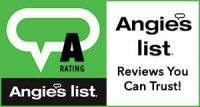 Quotes from 350+ Carriers:






Save up to 37% with Fearnow Insurance
Florida Health insurance offers certain group health coverages, and we want to make sure that all of our clients are fully aware of the Florida Health insurance benefits available to them.  With the many changes made in health care reform and the changes that may lay ahead, many times individuals are left with more questions than answers about the new health care laws and regulations.  This is why it is important to speak with an insurance agent, who receives training and intently follows health care reform – so that you have someone knowledgeable on your side to answer your many questions and help you decide what policies are going to be the most beneficial for your family.

Bundle &
Save

Policy
Discounts

Protection You
Can Trust
The Fearnow Agency Advantage
We work for you, not the insurance carriers, to ensure your claims are processed efficiently and are paid out quickly.
Unlike a single-company agency, we have access to over 100 carriers, so we're never limited in the services we can provide you.
We can save you up to 37% in insurance cost, or get better coverage for the same cost.
We always provide full disclosure of plan inclusions and exclusions.
We offer customized plans tailored specifically to your needs, instead of forcing you into a pre-packaged solution that won't really work for you.
Our agents are continuously training, so they stay the leading experts in their field.
What kinds of Health insurance are there?
There are essentially two kinds of Health insurance: Fee-for-Service and Managed Care.  Although these plans differ, they both cover an array of medical, surgical, and hospital expenses.  Most cover prescription drugs, and some also offer dental coverage.
Fee-for-Service
These plans generally assume that the medical professional will be paid a fee for each service provided to the patient.  Patients are seen by a doctor of their choice, and the claim is filed by either the medical provider or the patient.
Managed Care
More than half of all Americans have some kind of managed-care plan.  Various plans work differently and can include: Health Maintenance organizations (HM0s), Preferred Provider organizations (PPOs) and Point-of-Service (POS) plans.  These plans provide comprehensive health services to their members and offer financial incentives to patients who use the providers in the plan.
Local & Family Owned
Offices serving the local Tampa, FL and Wilson, NC areas for almost 30 years!
Competitive pricing nationally with world-class customer service!
Individual Policies vs Group Policies
Group policies are usually health plans that are provided to a large group of people (such as through an employer), typically at a reduced rate.   Employers may choose to cover all or part of the insurance premium for their employees and their dependents; however, they are not required to do so.  This coverage ends upon your termination or voluntary end of employment with the company providing the Group Health plan, although continuation of coverage may be offered through COBRA (see below).
Individual policies are when a person goes outside of their employer, or insurance is not offered by their employer, to obtain Health insurance coverage.  You may be responsible for a higher premium with an individual policy; however, you may find more favorable terms or benefits for your health needs.
To find the best policy, consult with a Health insurance agent or broker who will help you find the contract that gives you the most for your money.
What is COBRA Insurance?
If you switch employers, you have the right to carry your Group Health insurance coverage with you to a new job for up to 18 months under the Congressional Budget Reconciliation Act (COBRA).  Qualifying circumstance for COBRA coverage include:
You leave a company and become unemployed or self-employed for up to 18 months;
You are a widow or widower or child of an employee who dies while working for the same company for three years or more;
You are the divorced spouse or child of an employee who has left the company he or she was employed at for at least three years; or
You are the child of an employee who left a job and have not yet reached age 23.
If you need COBRA benefits, you must fill out the appropriate forms from your employer's Benefits department within 60 days of leaving your job.  If you do not act within that time, you may be denied coverage.  With COBRA coverage, you must pay the full premium, but at group rates that can be far cheaper than the individual rates you would pay for similar coverage.
Group Health Insurance Quotes | Fast & Easy Quote

Group Health Insurance Quote from Fearnow Insurance. Quality Health protection that saves you money. 30 Years of serving Tampa, Brandon, Seffner area
Service Type: Group Health Insurance
Price: $$
Currency: USD
Proudly Certified