Commercial
Boat Insurance
Quotes
Commercial Boat Insurance Quotes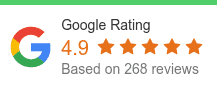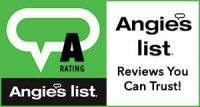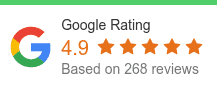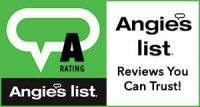 Quotes from 350+ Carriers:






Save up to 37% with Fearnow Insurance
Do you need commercial boat insurance? Commercial boat insurance is also referred to as commercial marine insurance, and it's designed to protect you against financial loss while you are transporting people and cargo across the water or if your boat is damaged due to certain types of weather.
Types of Commercial Boat Insurance in Florida
Commercial boat insurance is essential if you operate a boat rental business or a commercial boating business, like fishing, sightseeing, and cargo transport.
Boat Rental
Boat rental insurance helps protect you in case you experience a covered loss while your boat is docked or while it is being rented. This type of boating insurance is designed for:
Boat rentals without a crew

Membership clubs where boats are rented to the members

Boat and breakfast venues

Bundle &
Save

Policy
Discounts

Protection You
Can Trust
The Fearnow Agency Advantage
We work for you, not the insurance carriers, to ensure your claims are processed efficiently and are paid out quickly.
Unlike a single-company agency, we have access to over 100 carriers, so we're never limited in the services we can provide you.
We can save you up to 37% in insurance cost, or get better coverage for the same cost.
We always provide full disclosure of plan inclusions and exclusions.
We offer customized plans tailored specifically to your needs, instead of forcing you into a pre-packaged solution that won't really work for you.
Our agents are continuously training, so they stay the leading experts in their field.
Commercial Vessel Insurance
Commercial vessel insurance is designed with shippers, tour boats, and commercial fishermen in mind. It provides coverage for:
Inshore and offshore commercial fishing boats

Sightseeing and tour boats

Charter boats

Boating, waterskiing, and wakeboard schools

Barges, tankers, tugboats, and ferries

Cruise ships
What Commercial Boat Insurance Covers
What would you do if someone were accidentally injured or became ill while on one of your boats? Do you have the funds to pay for these types of expenses? For most boating businesses, the answer is no. They cannot pay for these types of incidents from their business funds. To financially protect you against liability and injury claims as well as damage to your boat, you should have a good commercial insurance policy that provides marine liability insurance, hull insurance, cargo insouciance, pollution insurance, and uninsured boater's insurance.
Marine Liability
Marine liability insurance is similar to the liability insurance you might have for an automobile. It protects you against legal liability and helps pay for certain covered expenses, like if a crew member or passenger is injured or has their property damaged while aboard one of your commercial boats. It also covers injury, illness, and death.
Local & Family Owned
Offices serving the local Tampa, FL and Wilson, NC areas for almost 30 years!
Competitive pricing nationally with world-class customer service!
Hull Insurance
Hull insurance is similar to the property coverage that you have on your vehicle. It covers damage to the hull of your ship and damage to other boats' hulls if you have an accident on the water. It covers the equipment that is attached and unattached to the ship. For example, if you have furniture attached to your decking and that furniture becomes damaged or dislodged during an event, the repair or replacement of those items would be covered. Of course, hull insurance goes a few steps further and also offers coverage for items and equipment in your boat that is not physically attached as well as your propulsion system.
Cargo Insurance
If you own a cargo ship or frequently transport goods across the water, you'll need a good cargo insurance policy. Cargo insurance helps finally protect you if any goods or items you are transporting for delivery are damaged or destroyed in transit. This coverage typically starts the minute the cargo is loaded on your ship until it is delivered to its final destination.
Pollution
What would do you in the event your boat becomes an environmental hazard? This scenario typically occurs if your boat is damaged and starts leaking fuel or oil or sinks due to a storm or fire. Once this happens, you'll need to have your boat extracted from the water and clean up any liquid or chemical spills. Pollution coverage helps you pay for wreckage removal and cleanup of any hazardous materials or liquids that could be hazardous to the environment.
Uninsured Boater
While we don't recommend operating your boat without insurance, there are boats out there that are not insured, and if they crash into your boat, they could cause extensive damage. Uninsured boaters' insurance helps pay for repairs to your boat and any injuries if you have an accident with another boater who is uninsured. With this coverage, you'll simply file a claim with Fearnow to get the funds to repair your boat and pay for any injuries sustained during the boating accident.
Getting Commercial Boat Insurance with Fearnow, Serving Florida
Our agents at Fearnow, serving Florida, can help you get the boat insurance you need at an affordable price. We do this by listening to your needs and searching numerous insurance policies to find you the best coverage for the best rates.
To learn more about our boat insurance and to get a free quote, call us today at 813-689-8878.
Proudly Certified