Umbrella insurance is a type of Liability insurance that can be purchased in addition to your current Liability insurance plan.  It provides additional levels of coverage to help protect you from major lawsuits where your current liability coverage is not enough to protect your assets.
Umbrella insurance protects you above and beyond your current liability policies:
Provides additional liability coverage above the limits of your Homeowners', Renters, Auto, Boat, or Business Liability insurance policies.  This protection begins when the liability coverage on these other policies has been exhausted.

Provides extended coverage for claims that may not be included in your other Liability policies including: false arrest, libel, slander, and liability coverage on rental units you own.
What does Umbrella insurance cover?
Umbrella insurance provides coverage for:

Injuries

Certain Lawsuits

Bodily Injury Liability (includes car accidents, slip and falls or other injuries on your property)

Dog Bite Liability

Property Damage Liability (damage to another's property)

Landlord Liability

Slander

Libel

False Arrest, Detention, or Imprisonment

Malicious Prosecution

Shock/Mental Anguish

Other Personal Liability
Umbrella Insurance Example
To help you better understand how an Umbrella policy would work to protect you, consider the following scenario that can fit for either a personal policy or a business policy.
You (or your hired driver) are in an auto accident and found to be at fault. The cost of the injuries sustained by the other driver and their passenger comes to $550,000.  The bodily injury limit on your Auto insurance (or Commercial Auto insurance) is $250,000.
This means that your Auto policy will only cover $250,000 of the injuries.  That leaves $300,000 of the medical costs unpaid – and $300,000 that you (or your business) is liable for.  With an Umbrella policy, it will cover the additional amount owed that is above the limit set in your Auto policy, but only up to the limit you choose for your Umbrella policy.  So if you have a $500,000 umbrella policy, it would be able to handle the remaining $300,000 you owe.
Umbrella Insurance Quotes | Fast & Easy Quote | Trusted for 30 Years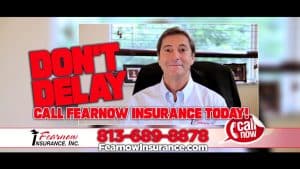 Umbrella Insurance Quote from Fearnow Insurance. Quality Umbrella protection that saves you money. 30 Years of serving Tampa, Brandon, Seffner area
Service Type: Umbrella Insurance
Price: $$
Currency: USD