Just like any home, mobile homes need to be protected against damages caused by fire, theft, or natural disaster, and you should be protected against loss of your belongings that you have worked hard to purchase over the years.  Similar coverages are available for mobile homes as there are for Homeowners' insurance.
Mobile Home Insurance Coverages:
Dwelling (Home Structure) – This type of insurance helps to protect the physical structure of your home, such as the walls and the roof.
Other Structure Coverage – This type of insurance protects the physical structure of buildings on your property that are separate from your home, such as a shed or a stand-alone garage.
Personal Property – Personal Property coverage protects the belongings inside your home, including your belongings such as furniture, clothing, bicycles, electronics, and more.  If these belongings are stolen or damaged outside of your home, Personal Property coverage helps you to replace them.
Liability Protection – Liability insurance helps protect you against liability if someone makes a claim against you or sues you for damages after being injured on your property; this could include falling off entryway steps or being bitten by a pet.
Guest Medical Protection – This type of coverage can help cover the cost of medical expenses for a person who's injured on your property.
Mobile Home Insurance Quotes | Fast & Easy Quote | Trusted for 30 Years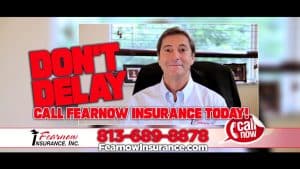 Mobile Home Insurance Quote from Fearnow Insurance. Quality Mobile Home protection that saves you money. 30 Years of serving Tampa, Brandon, Seffner area
Service Type: Mobile Home Insurance
Price: $$
Currency: USD