Landlord
Insurance
Quotes
Landlord Insurance Quotes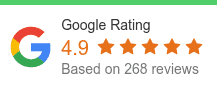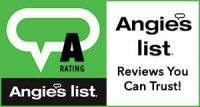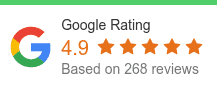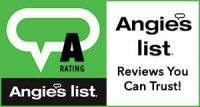 Quotes from 350+ Carriers:






Save up to 37% with Fearnow Insurance
If you're a landlord, meaning you rent property you own, you most likely need landlord insurance, which includes property and liability coverages. Our agents at Fearnow Insurance, serving Florida, can help you find the right landlord insurance for your needs.
Landlord Insurance
Landlord insurance is a type of insurance property that helps protect landlords against certain financial losses. It typically includes liability and property coverages.
Landlord insurance includes two primary types of coverage that protect the physical structures on your property and help pay for certain expenses if someone gets hurt on your property.

Bundle &
Save

Policy
Discounts

Protection You
Can Trust
The Fearnow Agency Advantage
We work for you, not the insurance carriers, to ensure your claims are processed efficiently and are paid out quickly.
Unlike a single-company agency, we have access to over 100 carriers, so we're never limited in the services we can provide you.
We can save you up to 37% in insurance cost, or get better coverage for the same cost.
We always provide full disclosure of plan inclusions and exclusions.
We offer customized plans tailored specifically to your needs, instead of forcing you into a pre-packaged solution that won't really work for you.
Our agents are continuously training, so they stay the leading experts in their field.
Liability Coverage
Liability coverage helps protect you against financial losses if someone gets injured on your property. It is designed to pay any associated medical bills and any lawsuits arising from the injury.
A good example of this would be if you failed to maintain the porch and your tenant falls. In this instance, you would be responsible for any medical bills, and if the tenant sues you for lack of maintenance, this insurance would help pay for any legal expenses.
Property Coverage
The property coverage part of the landlord insurance is designed to pay for damage to the structures on the property that the landlord owns and any equipment the landlord owns that is on the property.
Dwelling Coverage – This covers the main structure that is being rented to tenants. The main structure could be a home, apartment or condo. Events that may be covered include fire, wind damage and certain types of weather events. To get a full list of types of covered damages, it's best to talk to your insurance agent and read your policy.
Additional Structures Coverage – If your property has outbuildings, fences or walls, this coverage helps financially protect you if they are damaged due to a covered event.
Equipment and Personal Property – If the landlord stores equipment on the property in order to maintain it, these items would be covered under equipment and personal property. Examples of covered equipment could be leaf blowers, lawnmowers and various other tools.
Local & Family Owned
Offices serving the local Tampa, FL and Wilson, NC areas for almost 30 years!
Competitive pricing nationally with world-class customer service!
What Landlord Insurance Does Not Cover
Landlord Property Not Used to Maintain the Rental – If the landlord has personal property like clothes, electronics and other items that are not used to maintain the property, they are typically not covered under a landlord insurance policy.
The Tenant's Property – The tenant's personal property is not covered under a landlord policy. This includes anything the tenant brings to the property, including clothes, dishes, furniture and electronics. In order for a tenant's personal belongings to be covered, they must have and maintain a Renter's Insurance Policy. As a landlord, you can leave the purchase of renter's insurance up to your tenant, or you can require it in your lease as a condition of renting the property.
Flooding and Earthquake Damage – Flooding due to severe storms, like hurricanes and tropical storms, and earthquake damage is not covered under a landlord insurance policy. To get coverage for these types of weather events, you'd have to purchase flood insurance and earthquake insurance.
Maintenance and Normal Wear and Tear – Maintenance costs and normal wear and tear by tenants are not covered under landlord insurance. Landlord insurance also does not typically help pay for damage caused by lack of maintenance.
Additional Insurance Policies
Getting landlord insurance for your rental property is a good start when it comes to financially protecting yourself against damage caused by certain events. However, it may not fully protect you against all scenarios that could be covered. Additional insurance policies that our agents recommend include:
Vandalism – If someone vandalizes your property by spray-painting it or breaking a window, this type of coverage may help pay for the repairs.
Burglary – If someone breaks into your rental and steals something you use in order to maintain the property, like a lawnmower or leaf blower, this coverage would help pay for the replacement of the stolen items.
Under Construction – If you are renovating your rental and unable to rent it to a tenant, this type of coverage helps financially protect you against certain types of damage until you are able to rent your property.
Building Code Upgrades – If you have to repair your property due to damage, you may be subject to the new building codes. This type of insurance helps pay the additional costs associated with building code upgrades.
Fair Rental Value/ Loss of Income – If your property is damaged by a covered event and you are unable to rent it while repairs are being made, this type of coverage helps provide you with income for your rental.
Proudly Certified