Many Americans are living paycheck to paycheck – just making enough to get by each day, every week, every month. A bad accident or illness could leave them in financial distress. That's why it is important to consider having Disability insurance to help you to continue to pay those bills when you can't make it to work because of your injury or illness.
The money you receive from your Disability insurance can be used on a number of things including:
Mortgage or Rent
Utility Bills
Car Loan
Student Loan
Groceries
Doctor Bills
Or Other Monthly Expenses
Some employers may offer Disability insurance, but these days many companies are opting out of providing this coverage in order to cut expenses.  If your employer does not offer any Disability options, it is important that you consider getting coverage for yourself.
Disability insurance is available in four categories.  The first two are the most well-known:  Short Term Disability and Long Term Disability.  The other categories include coverage for Mortgage Disability insurance and Individual Credit Disability insurance.
Short Term Disability (STD) Insurance
Short Term Disability is a type of financial benefit that pays a monthly allowance if you become ill or injured, and are unable to work.  Generally, the benefit pays $300 to $3,000 per month, depending on your income and occupation.  Options are available for a one year or three year term of benefits.
Long Term Disability (LTD) Insurance
Long Term Disability, like Short Term Disability insurance, is a type of financial benefit that pays a monthly allowance should you ever become too ill or injured to work.  Under Long Term Disability insurance, you can select how long you want your "Elimination Period" to be (the length of time you must be disabled before you can start receiving benefits).  You also have the option to choose between a 5 year benefit period or an up-to-age-67 benefit period.  The maximum monthly allowance under Long Term Disability is $500 to $20,000.  This benefit amount is also based on your income and occupation prior to becoming disabled.
Mortgage Disability Insurance
Unlike STD or LTD insurance, Mortgage Disability insurance provides a financial benefit for the sole use of making your mortgage payment. Mortgage Disability insurance benefits begin only when you are totally disabled due to an illness or injury, and the benefit period can last up to 3 years.
Individual Credit Disability Insurance
Aside from being able to make your mortgage or rent payment, another major concern when you are disabled, is making sure you can continue to pay your creditors and not cause any damage to your credit.  Individual Credit Disability insurance helps with that.  Your lenders are provided with a direct payment – so you don't have to worry about a thing!
Disability Insurance Quotes | Fast & Easy Quote | Trusted for 30 Years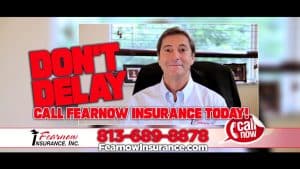 Disability Insurance Quote from Fearnow Insurance. Quality Disability protection that saves you money. 30 Years of serving Tampa, Brandon, Seffner area
Service Type: Disability Insurance
Price: $$
Currency: USD