Personal
Umbrella
Insurance
Personal Umbrella Insurance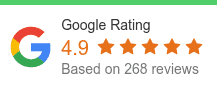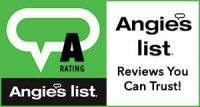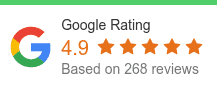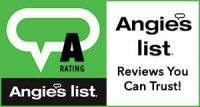 Quotes from 350+ Carriers:






Save up to 37% with Fearnow Insurance
Have you considered getting a personal umbrella policy? While you may have good car insurance and homeowners insurance policies, they may not be enough if someone gets severely injured on your property or in your vehicle or an expensive piece of personal property is damaged. In these instances, you may benefit from also having a personal umbrella policy.
Personal Umbrella Insurance
Personal umbrella insurance helps if your standard or basic insurance policies reach their limits before the entire claim is paid. For example, let's say you're involved in a car accident, and that accident was determined to be your fault. The claim for the accident is 250,000 dollars. Your current auto policy has a limit of $100,000. If you have a personal umbrella policy, that policy would pay the remaining 150,000 dollars. Without an umbrella policy, you'd have to pay the remainder from your own finances.

Bundle &
Save

Safe Driver
Discounts

Protection You
Can Trust
The Fearnow Agency Advantage
We work for you, not the insurance carriers, to ensure your claims are processed efficiently and are paid out quickly.
Unlike a single-company agency, we have access to over 100 carriers, so we're never limited in the services we can provide you.
We can save you up to 37% in insurance cost, or get better coverage for the same cost.
We always provide full disclosure of plan inclusions and exclusions.
We offer customized plans tailored specifically to your needs, instead of forcing you into a pre-packaged solution that won't really work for you.
Our agents are continuously training, so they stay the leading experts in their field.
Personal Liability Coverages
Personal liability insurance policies cover bodily injury, personal injury, and property damage. It's important to note that an umbrella policy extends certain coverages that you already have and pays any overages that those policies do not cover.
Bodily Injury Coverage
The bodily injury coverage pays for expenses that are related to accidents. Most policies cover medical costs and loss of income for the injured people, and it covers funeral expenses if anyone died in the accident. For example, let's say someone is badly injured in your backyard pool and requires surgery. If your homeowners policy only covers up to $200,000 in medical expenses and the cost of all the medical care is $400,000, your umbrella policy would cover the remaining $200,000.
Personal Injury Coverage
Personal injury coverage covers the costs associated with lawsuits if you are accused of certain things, libel, slander, invasion of privacy, and defamation. This coverage may also pay excess expenses if you are the cause of someone's false arrest. For example, if you post something online that defames or slanders someone else and that person sees the post, they may sue you. If those costs are more expensive than your standard policy limits, you could be forced to pay the excess from your own personal finances unless you have an umbrella insurance policy.
Local & Family Owned
Offices serving the local Tampa, FL and Wilson, NC areas for almost 30 years!
Competitive pricing nationally with world-class customer service!
Property Damage Coverage
This policy covers the damage or loss of use of someone else's property. For example, if your dog eats someone else's expensive jewelry, you'd be responsible for having that jewelry repaired or replaced. In most instances, your standard coverage would pay those expenses. However, if it's an extremely expensive piece of jewelry, your standard limits may not be enough. Under umbrella coverage, that policy would pay the remainder of the expenses.
Understanding Who's Covered on an Umbrella Policy
The policyholder and their spouse are covered under the umbrella policy, as is any relative or dependent living in your home. You can also have others listed on the policy if you want to include them in the coverage.
What an Umbrella Policy Does Not Cover
It's important to note that a personal umbrella policy does not cover every scenario or situation. If you have a business, your personal umbrella policy wouldn't cover any damages. Instead, you'd need a commercial umbrella insurance policy. Also, personal umbrella insurance does not cover your personal belongings or any damages associated with an oral contract. You also may not be covered if damages occur during an intentional criminal act.
How to get Umbrella Insurance
It's important to note that umbrella insurance isn't a stand-alone policy. It's meant to cover overages in case your standard policy limits are reached, and there is still money that needs to be paid to resolve the claim. Therefore, you need to have standard policies before getting umbrella insurance. Policies you may need before getting umbrella insurance include:
Car insurance – for your personal vehicle

Homeowners insurance – for your primary residence

Secondary homeowners insurance – for any additional homes you may own, like a vacation home

Renters insurance – If you rent your dwelling instead of owning it

Motorhome insurance – if you own a motorhome
Getting Personal Umbrella Insurance with Fearnow
Our agents at Fearnow can help you get umbrella insurance so that you are fully covered in the event of a high-dollar claim. Our agents can answer your questions, determine if you have the correct standard coverage, and provide you with a detailed quote for personal umbrella insurance. If you do not have the appropriate standard coverages, like homeowners insurance or car insurance, we can also give you quotes for those policies.
To learn more about personal umbrella insurance and to get a free quote, give us a call at (813) 689-8878.
Proudly Certified