Flood
Insurance
Flood Insurance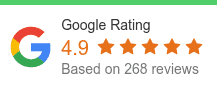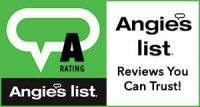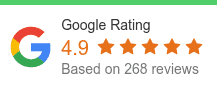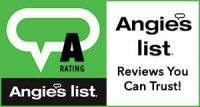 Quotes from 350+ Carriers:






Save up to 37% with Fearnow Insurance
Flood insurance is an important level of protection, especially for Floridians.  To best understand the benefits of Flood insurance, there are a few things you need to know first.
Standard Renter's or Homeowners' insurance policies do not cover flood damage at all.  These policies may provide limited coverage from damage caused by rain or a leaky pipe, but if your home is filled with water as a result of rising bodies of lakes, rivers, streams, or oceans, then those damages are not covered.
The most common Flood insurance is offered through the federally regulated program, National Flood Insurance Program (NFIP).  You cannot purchase this coverage directly from the NFIP, but rather through an insurance agency.  There are two types of policies available, and you can buy one or both policies:
One that covers your actual home (building property) up to $250,000*
One that covers your personal property up to $100,000
*If you need more than $250,000 worth of coverage, then you will need to purchase Excess Flood insurance.  This is a separate policy not regulated by the NFIP, but by your insurance carrier.
You may be legally required to purchase Flood insurance. Congress has mandated federally regulated or insured lenders to require Flood insurance on properties located in a high-risk flood area (also called a "Special Hazard Flood Area") before granting the loan.  Even if your property is not in a high-risk flood area, your mortgage lender may still require you to have Flood insurance.  You can also choose to purchase Flood insurance without being required to by your lender as an extra precaution.

Bundle &
Save

Policy
Discounts

Protection You
Can Trust
The Fearnow Agency Advantage
We work for you, not the insurance carriers, to ensure your claims are processed efficiently and are paid out quickly.
Unlike a single-company agency, we have access to over 100 carriers, so we're never limited in the services we can provide you.
We can save you up to 37% in insurance cost, or get better coverage for the same cost.
We always provide full disclosure of plan inclusions and exclusions.
We offer customized plans tailored specifically to your needs, instead of forcing you into a pre-packaged solution that won't really work for you.
Our agents are continuously training, so they stay the leading experts in their field.
What Constitutes a "Flood"?
In order for the damage to be considered to be caused by a "flood", the excess water has to cover at least 2 acres of land that is normally dry, or has to have damaged two or more properties, one of which must be your home.  Also, the water must come from one of the following sources:
Overflowing inland or tidal waters
Unusual, rapid accumulation or runoff of surface water from any source
Mudslide
When shorefront land collapses or sinks due to waters above "anticipated cyclical levels"
You are not covered, however, if the excess water seepage comes from a sewer or drain backup, or a sump pump that overflows.
Local & Family Owned
Offices serving the local Tampa, FL and Wilson, NC areas for almost 30 years!
Competitive pricing nationally with world-class customer service!
Who Can Buy Flood Insurance?
Just about anyone can purchase a policy.  You can purchase a residential policy as a renter or homeowner, or a non-residential policy if you are a business owner.
What is Covered Under Flood Insurance?
The property policy will cover the cost to rebuild your home or pay the actual value of your home, whichever is less.  This can include damage to the following areas of your home:
The structural walls and beams of your home
The foundation
Electrical and plumbing systems
HVAC equipment such as air conditioning, furnaces, and water heaters
Kitchen appliances, including your refrigerator, stove, and built-ins such as your dishwasher
Permanently installed carpeting over an unfinished floor
Permanently installed wallboard, paneling, bookcases, and cabinets
Window blinds
Detached garages (limited to 10% of your home policy)
Debris removal
The personal property policy will cover the replacement costs (based on actual cash value, and not what you may have originally paid) for the following items:
Clothing
Furniture
Electronic equipment
Curtains
Window A/C units
Portable microwaves and dishwashers
Carpets not covered by your building policy
Washer and dryer
Your freezer and frozen food
Up to $2,500 in valuables, such as art or furs
Like any insurance policy, there are limitations to coverage.  Flood insurance does not cover loss or damage to:
Precious metals
Stock certificates
Bearer bonds
Cash
Landscaping
Wells
Septic systems
Walkways
Decks
Patios
Fences
Swimming pools or hot tubs
Boathouses
Retaining walls
Storm shelters
Temporary housing and other living expenses
Loss of income
Cars
Post-flood mold damage
Sewer backups
Although basements are not common in Florida, they do exist.  The following are not covered for basements (including walkout basements), crawls spaces, or any living space below ground level:
Bookcases
Window treatments
Carpeting, tile, and other floor coverings
Some drywall, depending on how far below ground level it is
Paneling
Walls and ceilings not made of drywall
Most personal property such as clothing, electronic equipment, and furniture
Other Facts About Flood Insurance
There's a Limit to How Often You Can Collect:  If you make four (or more) claims that are over $5,000 a piece; or two claims that cost more than your home when added together, then the NFIP will offer you a grant to make your home less vulnerable to floods.  If you refuse to take the grant money and make the improvements, then you can expect your premiums to increase substantially.
If a Flood Severely Damages Your Home:  NFIP may give you $30,000 to use to raise, tear down, or move your home; which is in addition to any other claim NFIP pays you.  However, the total paid cannot go above the $250,000 coverage limit.
Don't Wait for An Impending Storm to Purchase Flood Insurance:  There's usually a 30-day waiting period before a claim will be accepted, although, some private policies offer a 15-day waiting period.
Make a Home Inventory:  Making an inventory of the possessions in your home (include all covered items) to make filing a claim easier.  Also, if you have any major valuables (such as art or furs) be sure to have the appraisal available for the claim.
How Much Does Flood Insurance Cost?
The average cost of a Flood insurance policy is around $600 for the year but the final cost will depend on factors such as the level of coverage, your deductible, the risk level of your flood zone, and the age of the building.
Flood Insurance Quotes | Fast & Easy Quote | Trusted for 30 Years

Flood Insurance Quote from Fearnow Insurance. Quality flood protection that saves you money. 30 Years of serving Tampa, Brandon, Seffner area
Service Type: Flood Insurance
Price: $$
Currency: USD
Proudly Certified