Commercial Property insurance is typically included in a Business Owners policy (BOP), but is available separately to better suit a business's needs. Commercial Property insurance helps to protect your business from loss caused by a covered event.  Depending on the terms of your policy, Commercial Property insurance may cover damages caused by a natural disaster, fire, theft, vandalism, or accidents.
Examples of Covered Events:
Hurricane strength winds knock down your business's marquee which lands on your business' roof.

A water pipe bursts and destroys furniture and valuable documents.

An electrical fire burns down your office, destroying all of the contents inside.

A thief breaks in, damaging the door, and takes computer equipment.
What Commercial Property Insurance Covers
Whether your business is set up in a freestanding commercial building, leasing an office space, or you are operating your business out of your home, Commercial Property insurance can protect your building and your business's physical assets such as:
The building structure

Outdoor signage (marquee, banners, etc.)

Fencing and landscaping

Furniture

Computers

Business equipment and machinery

Inventory
Damage to another's property can also be covered in the event that a storm blew your marque or fencing onto another property and caused damage. Commercial Property insurance can be customized to your business's specific needs and potential risks.  Don't operate your business without the right coverage.
Commercial Property Insurance | Easy Quote | Trusted for 30 Years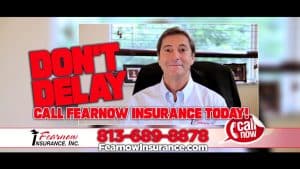 Commercial Property Insurance Quote from Fearnow Insurance. Property protection that saves you money. 30 Years of serving Tampa, Brandon, Seffner area
Service Type: Commercial Property Insurance
Price: $$
Currency: USD