Most churches have activities that extend far beyond their normal Sunday Service.  The reality is that every church is susceptible to a lawsuit by its members, guests or other individuals.  No matter what precautions you may have in place, accidents happen, property gets damaged, people get hurt, liability issues occur, thefts take place, and much more.  For the many unavoidable situations or accidents that happen, you need a great insurance program that will protect your entire church, even when off campus.  Being an active member in our church helps us to better understand some of the needs of the local church, while giving us a bird's eye view to help find gaps in coverage and offer solutions in the most economical way, while representing the premier providers of insurance for religious institutions.  Our ability to provide quality insurance that meets the unique needs of your church is what sets Fearnow Insurance, Inc. apart from other agencies.  We are honored to serve churches locally in Brandon, Tampa, Seffner, the State of Florida and Nationally.
Coverage Offerings
Employment Practices Liability

Management Liability Coverage

Equipment Breakdown

Umbrella

Student Accident Coverage

Abuse Liability Coverage

Crime Coverage

Religious Enhancements

Group Health

AND More….
Revelation 4:11 Thou art worthy, O Lord, to receive glory and honor and power: for thou hast created all things, and for thy pleasure they are and were created.
Do we really need sexual abuse coverage?
Any organization that works with children has the potential to be accused of a crime that is sexual in nature.  It doesn't matter if nothing really happened, an accusation can be made, and the church would then have to defend itself.  Sexual Misconduct is one of the most serious financial exposures facing church/religious organizations.  It is an unfortunate fact that this is a necessary coverage for church insurance in Florida.
What steps should be taken then?
Always make sure that there are at least two people with a child at all times. It is just best to never be alone with a child so there is nothing for others to speculate.  Run background checks on anyone working with children, and make new members wait at least a year before they are allowed to work with children.  Make sure to have a written plan to handle allegations, and have polices in place that address the church's stance and procedures in the handbook.  Have sexual abuse prevention training interviews with new hires and volunteers.
Is crime and theft coverage really that important?  Just check out the statistics!
About 30% of all workers will steal.

The average church loss due to fraud is $120,000 for each occurrence.

About 1 out of every 8 churches experience a theft or burglary each year.

Church theft often occurs from trusted members of the church.

Most fraud goes on for 18 months before it is noticed, if it is ever caught.

In 2014, churches lost more than $39 billion in church related financial fraud, while spending $35 billion on worldwide mission work.
What steps should be taken then?
Have a dual control system when money is involved to prevent inside theft and the temptation to steal.

Take the time to implement proper policies, procedures and controls when it comes to church financials, and have a proper insurance policy in place. To help prevent the theft of copper from your A/C units…

Consider caging your air conditioning unit, and you can even go as far as wiring an alarm to it.  A central station burglar alarm is also a good idea, or at least a sounding alarm to scare a burglar away.  It is also a good idea to have active cameras installed.
Why Fearnow Insurance, Inc. for church insurance?
Christian Agency – We understand the ministry and want to be your trusted partner with YOUR BEST interest in mind.
Church Specialist – We understand that every dollar counts.  Proper coverage is a must, while also being insured with a reputable insurance company.
Amazing Products – We represent premier providers of insurance for nonprofits, and have many different options to create specialized policies tailored to your specific needs.  We turn your problems into solutions.
The Fearnow Team – We understand the value of working as a team to provide extraordinary service and strive for your 100% satisfaction.
True Partners – We share some of the same goals, to impact the kingdom and make disciples.  We want to help provide the best coverage, at the best price, so your church can be the most effective.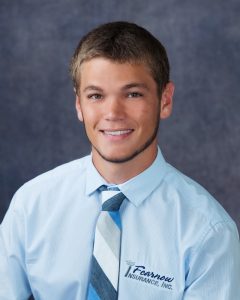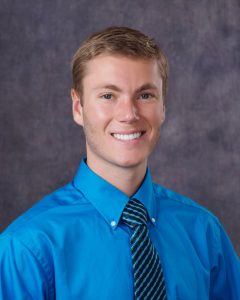 Romans 12:2 – "And be not conformed to this world: but be ye transformed by the renewing of your mind, that ye may prove what [is] that good, and acceptable, and perfect, will of God."

2 Timothy 3:16-16 – "All scripture [is] given by inspiration of God, and [is] profitable for doctrine, for reproof, for correction, for instruction in righteousness."

Colossians 3:23 – "And whatever you do, do it heartily, as to the Lord and not to men."
It Is Our Ministry To Serve The Ministry…
As fellow Christians, we believe an area of our ministry is to provide a service of Insurance.
Being actively involved in our local church gives us a bird's eye view into specific needs of the church, and its distinct ministries.
As Licensed Insurance Agents, we also understand the coverages needed by churches and their schools.  We understand the importance of having a trusted partner and honest adviser to negotiate on the church's behalf.  This is our calling of servant-ship for God's church.
We will provide upfront, honest and professional service through experience, education, coverage offerings, and carrier options.  We believe we are able to truly serve the church's insurance needs, and help provide proper protection at the best rates, for the church and all involved.
Thank You and God Bless,
Brian & Robbie Fearnow
Church Insurance Quotes | Fast & Easy Quote | Trusted for 30 Years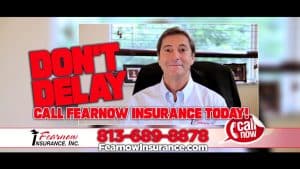 Church Insurance Quote from Fearnow Insurance. Church protection that saves you money. 30 Years of serving Tampa, Brandon, Seffner area
Service Type: Church Insurance
Price: $$
Currency: USD