Commercial
Umbrella
Insurance
Commercial Umbrella Insurance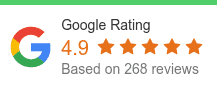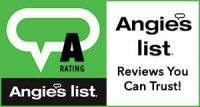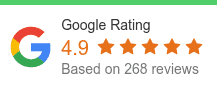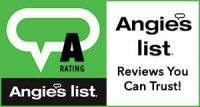 Quotes from 350+ Carriers:






Save up to 37% with Fearnow Insurance
Do you need commercial umbrella insurance? As a business owner, you could encounter situations where your basic liability policy doesn't cover the entire claim. If you don't have an umbrella policy, you would be forced to cover that overage from your business finances. To reduce your financial risk, we recommend that all businesses have a commercial liability umbrella policy.
Who Needs a Commercial Umbrella Policy
If you're a small, medium, or large business that interacts a lot with customers in person, has employees work off-site on customer properties, or have heavy machinery on-site that your employees use, you are a good candidate for a commercial umbrella policy. In these scenarios, you're at an increased risk for accidents. Someone could slip and fall while they're in your place of business. The property owner could get hurt at the job site where your employees are working, and some could get injured around your heavy equipment.

Bundle &
Save

Safe Driver
Discounts

Protection You
Can Trust
The Fearnow Agency Advantage
We work for you, not the insurance carriers, to ensure your claims are processed efficiently and are paid out quickly.
Unlike a single-company agency, we have access to over 100 carriers, so we're never limited in the services we can provide you.
We can save you up to 37% in insurance cost, or get better coverage for the same cost.
We always provide full disclosure of plan inclusions and exclusions.
We offer customized plans tailored specifically to your needs, instead of forcing you into a pre-packaged solution that won't really work for you.
Our agents are continuously training, so they stay the leading experts in their field.
What Commercial Umbrella Insurance Does
Commercial umbrella insurance is often referred to as business umbrella insurance, and it is designed to extend certain other coverages, like commercial auto and general liability. When you have a claim that exceeds the limits on the extended policies, the commercial umbrella covers the difference. For example, if you have a car accident that involves a company vehicle, and the cost of damages is $100,000. Still, your auto policy only covers up to $75,000, the umbrella policy would cover the other $25,000.
Commercial Umbrella Insurance Coverage
Commercial umbrella insurance adds an additional layer of protection for:
Bodily Injury
This coverage applies if a customer or client gets injured at your physical location, and the limitations of your primary liability coverage are exceeded. For example, if someone is walking through your warehouse and a box falls on them, causing an injury. Your primary liability coverage pays for medical expenses up to $150,000. The injury sustained and medical bills and treatment actually cost $250,000. Without umbrella insurance, you'd be forced to pay that remaining $100,000.
Local & Family Owned
Offices serving the local Tampa, FL and Wilson, NC areas for almost 30 years!
Competitive pricing nationally with world-class customer service!
Lawsuits
If you are sued for property damage, illness or injury by a client, customer, visitor, or employee and the limitations of your primary insurance coverage are exceeded, this coverage helps pay the remainder of the legal fees and/or judgments. For example, if you're sued for 2 million dollars, and your legal fees are $500,000, your primary coverage would pay first. In this instance, let's say that your primary coverage covers up to 1.5 million. If you have commercial umbrella insurance, that policy would pay the remaining million dollars.
Damage to Property
If your business causes property damage to another individual's home or business and your primary coverage limits are exhausted, this policy helps cover the remaining expenses. For example, let's say that you are working on a building, and something you did causes significant damage to the building. Your initial policy covers up to 1 million dollars, but the damage and repair costs are estimated at 1.5 million. In this instance, your umbrella insurance policy would cover the remaining half a million dollars.
Limitations of Commercial Umbrella Insurance
In general, commercial umbrella insurance policies can be written with limits between 1 million and 15 million. The limitations of your umbrella policy are cumulative for the policy period. Additionally, commercial or business liability umbrella insurance may not cover all liability claims, and they typically do not extend the limits of commercial property insurance. For example, let's say you have an accidental fire at your business due to a lightning strike. If the damage to the building exceeded your property insurance coverage, you would still be responsible for paying for the remainder of the repairs from your business finances.
Understanding the Cost of Your Commercial Umbrella Policy
Commercial umbrella policies are written for your business and its insurance needs. The cost of your policy will be determined by the size of your business, the type of business you operate, the amount of your primary coverage, and the limit amount you need on your commercial umbrella policy. Other factors that may influence the cost include the amounts of any deductibles and whether you're eligible for any discounts.
Getting Commercial Umbrella Insurance with Fearnow
If you are considering getting commercial umbrella insurance, give our agents at Fearnow a call today. We can answer all your questions and find the right umbrella policy for your business. In addition, we also offer other types of commercial insurance, including nonprofit, workers comp, commercial property, business, general liability, and commercial vehicle.
To learn more about our business insurance policies and to get a quote, call us at (813) 689-8878.
Proudly Certified