Workers' Compensation insurance is a type of business coverage that is purchased by the employer that provides benefits to the employee in the event of a job-related injury, regardless of who was at fault.  This type of coverage also makes employers immune from some injury lawsuits by employees.
Workers' Compensation Requirements
Florida law requires all employers to purchase Workers' Compensation coverage when they have four or more employees – regardless of their full or part-time status.  There are some differences in employee count for certain industries:
Construction employers must carry Workers' Comp insurance if they employ one or more individuals.
Farmers with five or more employees and twelve or more seasonal employees must have coverage.
All public employees must be offered Workers' Comp insurance coverage.
Types of Covered Job-Related Injuries
A work-related injury is one that was sustained while you were performing a task on behalf of your employer or during the course of employment.  Injuries can occur at the workplace, in a company owned vehicle, or at another location (not owned by the employer) so long as the employee was doing something related to their job.  This can include company parties, outings, or other social events hosted by the employer.  Workers' Compensation may also cover injuries that are the result of disregarding safety rules and regulations or even in cases where employees may have been "horse playing".  Mental injuries such as anxiety, PTSD, or depression also fall under Workers' Compensation if the illness is the result of performing job related duties.
Workers' Compensation "Grey" Areas
Workers' Comp isn't always cut and dry when determining if the injury is covered under the insurance.  There are some grey areas where additional requirements may need to be met.
Lunch Breaks:  Injuries that are sustained during a lunch break may be covered if the injury occurred on company property, such as in the cafeteria or in the break room, or otherwise connected to employment, such as meeting a client for lunch.
Alcohol:  If an injury was sustained while alcohol was consumed, the injury may be compensated if the alcohol was provided at a work- sponsored event.
Pre-Existing Condition:  A previous injury or pre-existing injury may be considered for Workers' Compensation if the injury worsened during employment.
Workers Compensation Quotes | Fast & Easy Quote | Trusted for 30 Years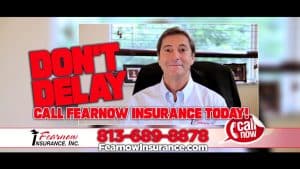 Workers Compensation Quote from Fearnow Insurance. Quality Workers Comp protection that saves you money. 30 Years of serving Tampa, Brandon, Seffner area
Service Type: Workers Compensation
Price: $$
Currency: USD