Boat
Dealership
Insurance
Boat Dealership Insurance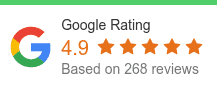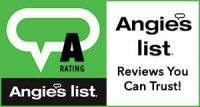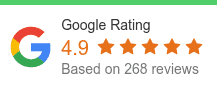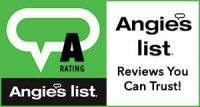 Quotes from 350+ Carriers:






Save up to 37% with Fearnow Insurance
Any business that sells new or used boats, rents out boats or other watercraft, accepts trades on boats or provides repairs on boats are all considered to be a boat dealer.  Boat dealers need your everyday insurance such as General Liability, Property Damage Insurance, Workers' Comp, and Business Interruption Insurance.  They also need more specific types of "marine policies" such as Title Errors and Omissions, False Pretenses, Truth-in-Lending, Inventory Coverage, Engine Hours, and Omissions.
General Liability
For a boat dealer, this type of insurance is written to protect the boat dealership against watercraft liability exposures, pollution coverage, employee benefits liability, and employment-related practices liability.  If you feel that the coverage levels are not enough, dealerships are able to purchase "Bumbershoot Liability", which is a type of Umbrella insurance coverage for incidents that occur on either land or water.
Marine Garage Liability
This provides more specific liability coverage than General Liability policies. Covers against a loss arising out of bodily injury or property damage that was caused by the insured's premises, operations, work performed or products.

Bundle &
Save

Policy
Discounts

Protection You
Can Trust
The Fearnow Agency Advantage
We work for you, not the insurance carriers, to ensure your claims are processed efficiently and are paid out quickly.
Unlike a single-company agency, we have access to over 100 carriers, so we're never limited in the services we can provide you.
We can save you up to 37% in insurance cost, or get better coverage for the same cost.
We always provide full disclosure of plan inclusions and exclusions.
We offer customized plans tailored specifically to your needs, instead of forcing you into a pre-packaged solution that won't really work for you.
Our agents are continuously training, so they stay the leading experts in their field.
Property Damage Under Boat Dealership Insurance
Property Damage insurance provides protection against damage (e.g. fire, flooding, natural disaster) to buildings or its contents, including employee tools.  It also provides liability coverage for when privately owned boats are in the insured's care (e.g. for repair) and it covers liability for rented out watercraft.  An extension, Business Interruption insurance, covers the loss of income as a result of the damage.
Inventory Coverage/Open Lot/Dealer's Blanket
Inventory Coverage expands upon Property Damage insurance by including boats and other watercraft located on the property or at another insured location (such as a storage warehouse) that are owned by or under the care of the boat dealer.
Local & Family Owned
Offices serving the local Tampa, FL and Wilson, NC areas for almost 30 years!
Competitive pricing nationally with world-class customer service!
Title Errors and Omissions
In the event that the insured, the boat dealership, makes an error on the title paperwork that affects the identification of the property, Title E & O insurances provide payment to resolve the issue so that the sale or trade of the boat can be completed.
False Pretenses
Fraud can happen to anyone, including a boat dealership.  False Pretense coverage protects the insured against a loss if they were tricked into completing a trade when the other party did not actually have a proper title or actual ownership to the property they offered in exchange.
Truth-in-Lending Protection
If your boat dealership provides financing for the purchase of inventory, then it is recommended to purchase Truth-in-Lending insurance coverage. The Trut-in-Lending Act is a provision of the Consumer Credit Protection Act and requires lenders to properly disclose certain information to the borrower.  This insurance coverage provides protection for the boat dealership if they fail to comply with the Trut-in-Lending Act through negligence, omission, or error.
Engine Hours Errors and Omissions
This coverage solely protects legal claims regarding a boat's engine and nothing else.  For example, a claim that is made saying that an error or problem in a boat's engine caused it to be unable to run as long as it should have been able to.
Protection and Indemnity Coverage
This coverage is for watercraft that are under repair or for sale.  It is designed to provide protection while the watercraft is off-premise, a part of a demonstration of the watercraft's capabilities while off-premises, and watercraft larger than 26' in length that are not carrying persons or property for a charge.
Boat Dealership Insurance | Fast & Easy Quote | Trusted for 30 Years

Boat Dealership Insurance Quote from Fearnow Insurance. Marine dealership protection that saves you money. 30 Years of serving Tampa, Brandon, Seffner area
Service Type: Boat Dealership Insurance
Price: $$
Currency: USD
Proudly Certified