School &
Daycare
Insurance
School & Daycare Insurance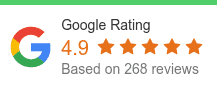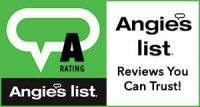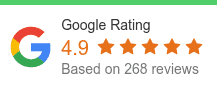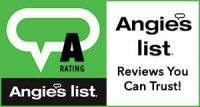 Quotes from 350+ Carriers:






Save up to 37% with Fearnow Insurance
Over 20% of greater Tampa's population is under age 18, meaning there's lots of demand for childcare and educational services. The area is home to a large public and private school network. In fact, the Hillsborough County public school system ranks as one of the best large school districts in America.
All educational institutions, large and small, need appropriate insurance coverage. Still, each establishment faces various insurance risks, and therefore needs particular coverage. Come to Fearnow Insurance, and you'll get expert services from a community-focused agency. Our expert agents know just what to do to provide educational institutions with appropriate policies at budget-conscious prices.
Coverage for Schools and Childcare Centers of All Sizes
All schools have goals of influencing children's lives in safe, nurturing environments. Still, high schools are different from daycares. Home daycares are different from commercial daycares, and private high schools are different from public schools.
So, when you set out to insure your school, you need to tailor your policy explicitly to that institution. Fearnow Insurance's policies can help numerous institutions get covered, including:
Public schools
Private institutions
Daycares
Homeschools

Bundle &
Save

Policy
Discounts

Protection You
Can Trust
The Fearnow Agency Advantage
We work for you, not the insurance carriers, to ensure your claims are processed efficiently and are paid out quickly.
Unlike a single-company agency, we have access to over 100 carriers, so we're never limited in the services we can provide you.
We can save you up to 37% in insurance cost, or get better coverage for the same cost.
We always provide full disclosure of plan inclusions and exclusions.
We offer customized plans tailored specifically to your needs, instead of forcing you into a pre-packaged solution that won't really work for you.
Our agents are continuously training, so they stay the leading experts in their field.
In any setting, insurance is supposed to cover the financial losses you might face from numerous challenges that impact your ability to provide your services. You have to use this coverage to protect others' investments in the school, and your investments in others.
Think of it this way: Schools might receive money from the State of Florida, the federal government and countless local supporters. They also support a diversity of people, properties and other assets. Your insurance is supposed to ensure that all your financial investments and assets remain secure at all times.
Local & Family Owned
Offices serving the local Tampa, FL and Wilson, NC areas for almost 30 years!
Competitive pricing nationally with world-class customer service!
What policies do I need?
Any school faces unique property, personnel and liability risks. That merits the need for numerous insurance options, such as:
Property Coverage: This coverage can insure school properties and contents inside following covered incidents like fires, storms, falling objects or vandalism.
Crime Coverage: This is coverage for losses from instances like theft or vandalism, if committed by school employees or total strangers.
Equipment Breakdown: In case of failures in critical systems, like your electrical or HVAC setups, then this coverage can pay for the repairs or replacements.
General Liability: Coverage usually insures you against bodily injuries and property damage that the school's negligence might accidentally cause to other people.
Medical Accident Coverage: If someone gets hurt on the premises, this coverage can help you pay for their medical costs, even if you were not liable for the accident.
Professional Liability: Also called E&O insurance, this coverage can pay in case your counseling or advice causes harm to someone else.
Employment Practices Liability: If an employee alleges discrimination, harassment or related actions by the school, this coverage can apply.
Directors & Officers Coverage: In case a director in the school faces a personal liability challenge, this coverage can apply explicitly to them.
Abuse Liability Coverage: This coverage can apply in cases when allegations of abuse arise that target one of the school's insured parties.
Cyber Liability Coverage: Computer data theft and losses could cost the school a lot of money. This coverage can pay for the costs of recovery.
Commercial Auto Insurance: You usually must insure school vehicles, buses included, with this coverage. Employees who drive their own vehicles on business errands may also need coverage.
In the end, our goal is to help you have enough coverage for your school's financial security in case even a rare challenge arises. So, talk to us in-detail about your institution, and we'll make sure you protect it.
Do I need employee benefits?
If you employ a staff, then you will probably have to provide them with certain benefits, such as:
Workers' Compensation
Group Health Policies
Group Life Insurance
Group Umbrella Coverage
In some cases, certain employee benefits, namely workers' compensation, are legally required by Florida law. Health insurance is also a requirement, by law, for businesses over a certain size. Our agents are more than happy to help you establish both the necessary coverage, and increase it to your satisfaction.
How Can You Help Me?
Any school faces numerous regulations and safety standards they must meet. Still, they also are wise to reach above this benchmark to create better protection for their visitors. Your insurance policy is just one of those solutions. Fearnow Insurance's unique policy solutions can help you obtain effective coverage whenever your educational institution needs it.
School & Daycare Insurance | Fast & Easy Quote | Trusted for 30 Years

School & Daycare Insurance Quote from Fearnow Insurance. Quality childcare protection that saves you money. 30 Years of serving Tampa, Brandon, Seffner area
Service Type: School & Daycare Insurance
Price: $$
Currency: USD
Proudly Certified