Motorcycle
Insurance
Motorcycle Insurance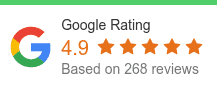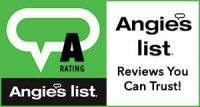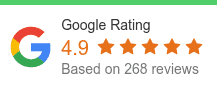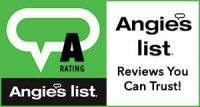 Quotes from 350+ Carriers:






Save up to 37% with Fearnow Insurance
Although having Motorcycle insurance isn't required in Florida, it is better to have it and not need it, than not have it and need it.  There are several options available for motorcycle coverage.
Standard Motorcycle Insurance Coverages
Bodily Injury & Property Damage Liability
This liability coverage pays for damages to other vehicles, property (like fences or signs), and the injuries sustained by other drivers/motorcyclists and their passengers.  This coverage also includes the legal expenses if you're sued.
Uninsured/Underinsured Motorist
Florida is one of the worst states when it comes to uninsured motorists, and if you are ever hit by one, you could end up paying for the damages to your motorcycle if you don't have this coverage.  Even if the other driver does have insurance, if they don't have enough, you can still be out a large portion of repairs.  With this coverage you won't have to sweat the repair bill; plus the costs of your injuries or lost wages are also taken care of under this policy.

Bundle &
Save

Policy
Discounts

Protection You
Can Trust
The Fearnow Agency Advantage
We work for you, not the insurance carriers, to ensure your claims are processed efficiently and are paid out quickly.
Unlike a single-company agency, we have access to over 100 carriers, so we're never limited in the services we can provide you.
We can save you up to 37% in insurance cost, or get better coverage for the same cost.
We always provide full disclosure of plan inclusions and exclusions.
We offer customized plans tailored specifically to your needs, instead of forcing you into a pre-packaged solution that won't really work for you.
Our agents are continuously training, so they stay the leading experts in their field.
Comprehensive & Collision
If you are in an accident, this coverage will help cover the costs of the repair (or replacement) – all you have to pay is the deductible you have selected.  This covers damages from an accident, collision with an animal, or other damage not from a collision (e.g. fire, theft, falling object, etc.).
Medical Payments
Pays for your medical bills (or your passengers') if you're in an accident, regardless of who is at fault.  You can pick a range of coverage limits.  This is similar to Personal Injury Protection coverage for vehicle motorist.
Local & Family Owned
Offices serving the local Tampa, FL and Wilson, NC areas for almost 30 years!
Competitive pricing nationally with world-class customer service!
Extra Coverages You Can Add
Accessories and Custom Parts/Equipment
It is common for motorcyclist to customize their bikes with after-market parts.  This type of coverage is offered by some carriers as part of the collision and comprehensive coverage, but additional coverage levels can be purchased if you need a higher coverage limit.  Coverage includes upgrades, customizations, equipment, and accessories such as helmets, gloves, and leathers.
Small Accident Forgiveness
Many Motorcycle insurance carriers won't increase your premium because of a claim that costs $500 or less.
Large Accident Forgiveness
Many Motorcycle insurance carriers won't increase your premium after your first accident – although some may have individual requirements before providing this coverage.
Total Loss Coverage for A Brand-New Bike
This coverage is great if you purchased your bike new.  In the event that your bike is totaled, you are paid the full manufacturer's suggested retail price for a brand-new bike, minus the deductible on your policy.
Roadside Assistance
Under this coverage, tow expenses are nothing to worry about.  In the event you get stuck or your bike is disabled, your bike can be towed to the nearest repair shop for free.  Some carriers may allow additional add-ons such as trip interruption.  This add-on helps you pay for food and lodging expenses up to $500 if you're away from home when the breakdown occurs.  Typically, you must have roadside assistance first and then add trip interruption, if available by the carrier of your choice.
Carried Contents and Personal Belongings
Sometimes you have more than just your helmet and riding gear when on your bike.  Carried Contents coverage protects just about all of your personal belongings from damage, theft, or from being lost.  This can include your cell phone, backpack, laptop, or just about any of your other personal property that could fall off your bike.
Enhanced Injury Protection
This is additional coverage to Medical Payments coverage.  Under Enhanced Injury Protection, if you are injured and can't work, a financial benefit is paid for an allotted period of time.
Motorcycle Insurance Quotes | Fast & Easy Quote | Trusted for 30 Years

Motorcycle Insurance Quote from Fearnow Insurance. Quality Motorcycle protection that saves you money. 30 Years of serving Tampa, Brandon, Seffner area
Service Type: Motorcycle Insurance
Price: $$
Currency: USD
Proudly Certified