Business
Insurance
Quotes
Business Insurance Quotes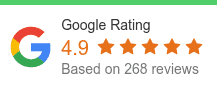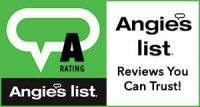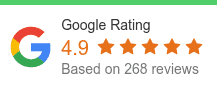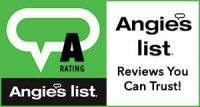 Quotes from 350+ Carriers:






Save up to 37% with Fearnow Insurance
Business Insurance carriers offer policies that combine protection for all major property and liability risks in one package. They also sell coverages separately. One package purchased by small and mid-sized businesses is the Business Owners policy (BOP). Package policies are created for businesses that generally face the same kind and degree of risk. Larger companies might purchase a Commercial Package policy or customize their policies to meet the special risks they face.
BOPs include:
1. Property insurance for buildings and contents owned by the company. There are two different forms, standard and special, which provide more comprehensive coverage.
2. Business interruption insurance, which covers the loss of income resulting from a fire or other catastrophe that disrupts the operation of the business. It can also include the extra expense of operating out of a temporary location.
3. Liability protection, which protects against your company's legal responsibility for the harm it may cause to others. This harm is a result of things that you and your employees do, or fail to do, in your business operations that may cause bodily injury or property damage due to defective products, faulty installations, or errors in services provided.
BOPs do not cover Professional Liability, Auto insurance, Workers' Compensation, Key Person insurance, or Health and Disability insurance. You will need separate insurance policies to cover professional services, vehicles, and your employees. Discuss all of your Business Insurance needs with your insurance agent to determine the best Business Insurance packages for your company.

Bundle &
Save

Policy
Discounts

Protection You
Can Trust
The Fearnow Agency Advantage
We work for you, not the insurance carriers, to ensure your claims are processed efficiently and are paid out quickly.
Unlike a single-company agency, we have access to over 100 carriers, so we're never limited in the services we can provide you.
We can save you up to 37% in insurance cost, or get better coverage for the same cost.
We always provide full disclosure of plan inclusions and exclusions.
We offer customized plans tailored specifically to your needs, instead of forcing you into a pre-packaged solution that won't really work for you.
Our agents are continuously training, so they stay the leading experts in their field.
Professional Liability Insurance
Professionals that operate their own businesses, or in-home businesses if you have anoffice in your home, should purchase Professional Liability insurance in addition to a Business Owners policy. This protects against financial losses from lawsuits filed against them by their clients.
Professionals are expected to have extensive technical knowledge or training in their particular area of expertise. They are also expected to perform the services for which they were hired, according to the standards of conduct in their profession. If they fail to use the degree of skill expected of them, they can be held responsible in a court of law for any harm they cause to another person or business. When liability is limited to acts of negligence, Professional Liability insurance may be called "Errors and Omissions" liability. Professional Liability insurance may be referred to as Errors and Omissions Coverage or Malpractice Insurance for those in the medical field.
Professional Liability insurance is a specialty coverage. Professional Liability coverage is not provided under Homeowners' endorsements, In-Home Business policies, or Business Owners policies (BOPs).
Commercial Auto Insurance
As a business owner, you need the same kind of insurance coverages for the car you use in your business as you do for a car used for personal travel – Liability, Collision, Comprehensive, Medical Payments, Personal Injury Protection, and coverage for Uninsured Motorists. In fact, many business people use the same vehicle for both business and pleasure. If the vehicle is owned by the business, make sure the name of the business appears on the policy as the "principal insured" rather than your name. This will avoid possible confusion in the event that you need to file a claim or if a claim is filed against you.
Whether you need to buy a Business Auto insurance policy will depend on the kind of driving you do. A good insurance agent will ask you many details about how you use vehicles in your business, who will be driving them, and whether employees, if you have them, are likely to be driving their own cars for your business.
While the major coverages are the same, a Business Auto policy differs from a Personal Auto policy in many technical respects. Ask your insurance agent to explain all the differences and options.
If you have a Personal Umbrella Liability policy, there's generally an exclusion for business-related liability. Make sure you have sufficient auto liability coverage.
Local & Family Owned
Offices serving the local Tampa, FL and Wilson, NC areas for almost 30 years!
Competitive pricing nationally with world-class customer service!
Workers' Compensation Insurance
Workers' Compensation insurance is a type of business coverage that is purchased by the employer that provides benefits to the employee in the event of a job-related injury, regardless of who was at fault. Job-related injuries can include physical injuries, illnesses, and even some psychological or stress-related injuries caused by performing job tasks. Florida law requires all employers to purchase Workers' Compensation coverage when they have four or more employees. There are some differences in employee count for certain industries such as construction companies or farmers. This type of coverage also makes employers immune from some injury lawsuits by employees.
Extra Expense Insurance
Extra Expense insurance reimburses your company for a reasonable sum of money that it spends, over and above normal operating expenses, to avoid having to shut down during a restoration period. Usually, extra expenses will be paid if they help to decrease business interruption costs. In some instances, Extra Expense insurance alone may provide sufficient coverage without the purchase of Business Interruption insurance.
Key Person Insurance
Key Person insurance is essentially a Life insurance policy on a key employee (someone, likely yourself, the business owner, who without them, the business would likely fail).  The business is the policy's beneficiary. Should the key employee pass away suddenly, Key Person insurance pays the benefit to the company, allowing the company to stay afloat during the loss of the main employee.  The benefit can be used to continue the business until a replacement is found or to pay off any outstanding debt, pay investors, and even supply a severance for the remaining employees while the business is closed down or sold.
More information on Florida Business Insurance
Business Insurance Quotes | Fast & Easy Quote | Trusted for 30 Years

Business Insurance Quote from Fearnow Insurance. Quality business protection that saves you money. 30 Years of serving Tampa, Brandon, Seffner area
Service Type: Business Insurance
Price: $$
Currency: USD
Proudly Certified