Florida
Business
Insurance
Florida Business Insurance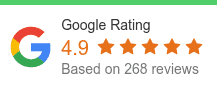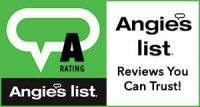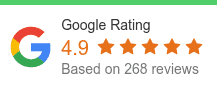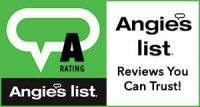 Quotes from 350+ Carriers:






Save up to 37% with Fearnow Insurance
Business insurance protects your business against certain types of losses. For example, what would you do if an employee embezzled money or your business operations were interrupted due to a temporary shutdown? If you have the right business insurance in Florida, it can help you through these types of financial hardships.
Florida Business Insurance Types
There are many different types of business insurance available in Florida. The most common types are commercial car insurance, business interruption insurance, general or professional liability insurance, business income insurance and property insurance. However, there are many more insurance policies that your business may want to consider.
Business Owners Policy (BOP)
A business owners policy is a bundled package that includes general liability insurance, commercial property insurance and business income insurance. These policies help protect you if your work vehicle gets into an accident. Your commercial property or building is damaged in a severe storm, by fire or by being vandalized or burglarized, or if you made a mistake with a service or product and are being sued. When getting insurance for your business, a BOP policy is a great place to start.
Business Interruption Insurance
This insurance provides coverage for loss of income if a business is forced to temporarily shut down due to a covered event, such as a fire or natural disaster. This insurance is designed to cover certain operating expenses and business expenses, including lost revenue, rent or mortgage payments, business loan payments, business taxes, payroll and relocation costs if your business has to move to a different location.

Bundle &
Save

Policy
Discounts

Protection You
Can Trust
The Fearnow Agency Advantage
We work for you, not the insurance carriers, to ensure your claims are processed efficiently and are paid out quickly.
Unlike a single-company agency, we have access to over 100 carriers, so we're never limited in the services we can provide you.
We can save you up to 37% in insurance cost, or get better coverage for the same cost.
We always provide full disclosure of plan inclusions and exclusions.
We offer customized plans tailored specifically to your needs, instead of forcing you into a pre-packaged solution that won't really work for you.
Our agents are continuously training, so they stay the leading experts in their field.
Commercial Auto Insurance
This type of insurance provides coverage for vehicles used in a business, including cars, trucks and vans. Business car insurance works similarly to personal car insurance policies in that they contain comprehensive and collision insurance as well as bodily injury, property damage, medical payments and under or uninsured drivers.
Cyber Insurance
Cyber insurance is sometimes referred to as data breach or cyber liability insurance. This type of insurance protects businesses from losses related to data breaches, cyber-attacks, viruses, malware and ransomware. It helps you notify all the customers who were affected by the data breach, replace lost business income and help cover ransom costs. This insurance may also cover prior cyber acts that occurred before your policy was active.
Directors And Officers (D&O) Insurance
This insurance protects the personal assets of directors and officers of a company in the event of lawsuits related to their actions or decisions made while serving in their role. This can include a breach of fidelity that results in monetary loss for the business, misrepresentation of the business and misuse of funds or fraud.
Employment Practices Liability Insurance (EPLI)
This type of insurance covers claims related to employment practices, such as discrimination, harassment, and wrongful termination. This policy typically covers the expenses that arise when one of your current or former employees files an EEOC complaint.
Fidelity Bonds or Employee Dishonesty Insurance
Also known as employee dishonesty insurance, fidelity bonds protect businesses against losses caused by employee theft or fraud. This type of insurance is required by the Employee Retirement Income Security Act (ERISA) if your company offers benefits to its employees, like retirement savings accounts.
Local & Family Owned
Offices serving the local Tampa, FL and Wilson, NC areas for almost 30 years!
Competitive pricing nationally with world-class customer service!
General Liability Insurance
This type of insurance covers a business for damages it may cause to other people or property. It is designed to protect against claims of bodily injury, property damage, personal injury, liability, injury caused by advertising and copyright infringement.
Inland Marine Insurance
This type of insurance covers goods and equipment that are in transit over land or temporarily stored in locations other than the business's primary location. It is typically designed to protect against damage or loss caused by theft, fire, vandalized and accidents. This type of insurance is related to ocean marine insurance in that it was developed once merchants started transporting their goods over land and far beyond the major port cities.
Ocean Marine Insurance
Ocean marine insurance helps financially protect goods and merchandise while it is in transit over domestic or international water. It helps cover lost or damaged cargo. Ocean marine insurance may also be written to cover other stages of the transportation process, like land or air.
Product Liability Insurance
This type of insurance protects businesses from claims related to injuries or damages caused by their products. It is designed to cover the costs of legal defense, settlements and judgments.
Professional Liability Insurance
These policies protect professionals from claims of negligence, errors or omissions related to their work. It is commonly purchased by lawyers, doctors, consultants and other business professionals, who tend to have their own offices or practices.
Property Insurance
This insurance covers damage or loss to a business's physical assets, such as buildings, equipment and inventory. It typically goes into effect when a business experiences damage or losses from certain natural disasters, theft and fire.
Workers Compensation Insurance
This insurance provides benefits to employees who are injured or become ill on the job. It covers medical expenses, lost wages and rehabilitation costs, including vocational rehabilitation.
Umbrella Insurance
This insurance provides additional liability coverage that goes beyond the limits of other insurance policies. It can be useful for businesses that have a greater than normal risk of experiencing liability claims. Umbrella policies activate when the costs associated with a claim are greater than the coverage limits of the primary policy.
Get Business Insurance in Florida with Fearnow
If you need affordable business insurance for your company, Fearnow can help. We offer many different types of business insurance policies, including BOP, professional liability, commercial auto and workers compensation. We also offer specialty coverages, including church insurance, school and daycare insurance and boat dealership insurance.
To learn more about our business insurance coverages, give us a call at 813-689-8878.
Florida Business Insurance Quotes | Fast & Easy Quote

Florida Business Insurance Quote from Fearnow Insurance. Quality Business protection that saves you money. 30 Years of serving Florida
Service Type: Business Insurance
Price: $$
Currency: USD
Proudly Certified