Contractors are also known as construction managers, because they are the ones who design projects by working with architects to create design plans, budgeting, hiring building crews, and ordering supplies.  They are the ones others go to when they have an issue, and the one who is blamed when something goes awry.  Having the right type of insurance as a contractor will ensure your business and your assets, are protected if anything goes wrong.
Types of Risks Contractors Encounter
Contractors take on a lot of responsibility and risks that are associated to more than just accidents and injuries.
Falls from ladders or rooftops

Injuries to employees, subcontractors, or third-party

Tool use malfunction or accident

Weather damage to incomplete projects

Delays and missed deadlines

Design changes (increased risk of cost, faulty work, injury, etc.)
What Kind of Insurance Does a Contractor Need?
To start, you should have a Business Owner's Policy (BOP), which is a policy that bundles:
Property Insurance – for buildings and contents owned by the company that are damaged by a covered disaster.
Business Interruption Insurance – covers the loss of income resulting from a fire or other catastrophe that disrupts the operation of the business.  It can also include the extra expense of operating out of a temporary location.
Liability Protection – protects against your company's legal responsibility for the harm it may cause to others.  This harm is a result of things that you or your employees do (or fail to do) during the course of your business operations that may cause bodily injury or property damage due to defective products, faulty installations, or errors in services provided.
BOPs can be customized to so that you can add or remove an endorsement, so that the policy fits your business' specific needs.
Together with a BOP, contracts should consider the following types of insurance that are designed for construction companies and may be required by the State of Florida.
Umbrella Policy – Sometimes, General Liability does not provide enough coverage.  In the event of a large claim, an Umbrella policy can provide additional coverage for damages (if awarded) and costs of legal representation.

Workers' Compensation – For construction companies, the requirements are different because of the greater risk for injury.  If you employ a single employee, you must have Workers' Comp insurance.  This includes subcontractors.

Commercial Auto Insurance – Anyone who uses their vehicle for work (and not just commuting to and from) needs to have Commercial Auto insurance, otherwise their personal coverage will not cover an accident.  As a contractor, if you use a pickup truck, trailer, or other vehicle to transport tools and supplies, protect yourself against an expensive loss with Commercial Auto insurance.

Professional Liability Insurance –  Protects against your company's legal responsibility for the harm it may cause to others as a result of faulty installations or errors in services provided.

Property and Equipment Insurance – Goes a step further than Business Property insurance to protect any special equipment your construction company owns (such as power tools) from damage caused by a power surge, mechanical breakdown or burned out motor, and even employee error.

Builder's Risk Insurance – A unique kind of property insurance that covers a building that is under construction.  It can cover just the structure, or it can include the materials on site waiting to be installed or transported to the job site, and it is commonly required to fulfill contractual agreements.  Builder's Risk insurance protects against damage or loss caused by events such as vandalism, theft, fire, or poor weather conditions.
Contractor Insurance | Fast & Easy Quote | Trusted for 30 Years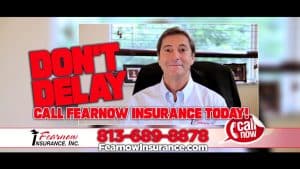 Fearnow has provided Contractor Insurance nationaly for almost 30 years with friendly customer support and policies you can trust | Easy Online Quote
Service Type: General Contractors Insurance
Price: $$
Currency: USD