Nonprofit
Insurance
Quotes
Nonprofit Insurance Quotes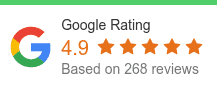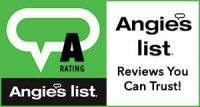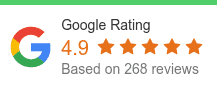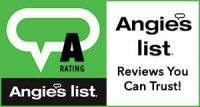 Quotes from 350+ Carriers:






Save up to 37% with Fearnow Insurance
Are you a nonprofit organization that needs insurance, but aren't sure where to get a good quality nonprofit insurance policy at an affordable price? Just like for-profit operations, nonprofits need to be fully insured to financially protect themselves against unforeseen and unexpected covered events. Here at Fearnow, our agents can help you create an insurance plan that will help mitigate the costs associated with certain weather events, car accidents, on-property injuries, certain types of lawsuits, and workers' compensation.
Types of Non-Profit Insurance Coverage
Business Owners Insurance

Commercial Car Insurance

Cyber Risk Insurance

Employment Practices Liability

ERISA Fidelity Insurance

Errors and Omissions

Fidelity and Crime Insurance

Fiduciary Liability

General Liability

Kidnap and Ransom Insurance

Nonprofit Directors and Officers Liability

Workers Compensation

Bundle &
Save

Safe Driver
Discounts

Protection You
Can Trust
The Fearnow Agency Advantage
We work for you, not the insurance carriers, to ensure your claims are processed efficiently and are paid out quickly.
Unlike a single-company agency, we have access to over 100 carriers, so we're never limited in the services we can provide you.
We can save you up to 37% in insurance cost, or get better coverage for the same cost.
We always provide full disclosure of plan inclusions and exclusions.
We offer customized plans tailored specifically to your needs, instead of forcing you into a pre-packaged solution that won't really work for you.
Our agents are continuously training, so they stay the leading experts in their field.
Most auto policies are for six months to a year. Your insurance carrier will notify you by mail when it's time to renew the policy and to pay your premium.
An auto insurance policy is comprised of six different kinds of coverage: Bodily Injury, Personal Injury Protection (Medical Payments), Property Damage Liability, Collision, Comprehensive, and Underinsured/Uninsured Motorist Coverage. Each coverage is priced separately.
Business Owners Insurance
Business owner's insurance is also known as BOP insurance. It offers property protection and liability coverage for your nonprofit organization. It helps cover customers and visitors if they are injured on the property, and it helps protect your buildings if they are damaged during a covered event. Additionally, this type of coverage may pay for items such as debris removal and loss of income due to a covered event.
Commercial Car Insurance
If you use vehicles, like cars, vans, trucks, and buses, for your nonprofit, you'll need a commercial car insurance policy. Commercial car insurance helps financially protect you if you are operating a business vehicle for business purposes and get into a car accident. Coverages that can be included in commercial car insurance include collision, comprehensive, roadside assistance, rental car coverage, and liability.
Cyber Risk Insurance
If you keep employee and customer data on a computer or on the Internet, this insurance helps protect you if you experience a data breach. This insurance may provide notifications for all individuals involved in the breach, credit report monitoring, and help with securing your equipment and records.
Local & Family Owned
Offices serving the local Tampa, FL and Wilson, NC areas for almost 30 years!
Competitive pricing nationally with world-class customer service!
Employment Practices Liability
If you have employees at your nonprofit, you need employment practices liability coverage. This insurance helps protect you against claims of wrongful termination, workplace harassment, retaliation, and discrimination. These types of accusations and lawsuits can be extremely expensive, therefore, it's best to have an insurance policy to help mitigate the costs.
ERISA Fidelity Insurance
ERISA fidelity insurance is a great idea if you offer employee benefits packages, including 401ks. This type of insurance protects you if funds are lost through misdeeds, which include fraud, theft, lying, larceny, and embezzlement.
Professional Liability/ Errors and Omissions
Does your nonprofit sell products or services? If you do, you'll probably need an errors and omissions policy, which is often referred to as professional liability insurance. This type of insurance helps financially protect you against real and perceived mistakes that accidentally cost your client money to harm your client's professional or personal reputation.
Fidelity and Crime Insurance
While every business wants to believe their employees are honest and trustworthy, that's not always the case. Fidelity and crime insurance are designed to help financially protect you if an employee steals money, equipment, or records. It also helps in instances of forgery, fraud, and the destruction of company property.
General Liability
General liability insurance is a good idea for all nonprofits. This insurance helps pay for customer injuries and/or property damage and injuries resulting from advertisements for the nonprofit. This type of insurance is especially useful if you host a lot of events or fundraisers.
Kidnap and Ransom Insurance
Kidnapping and ransom insurance are beneficial if you send your employees overseas where kidnapping for ransom is common. It may also help in instances of extortion and illegal detention of your employees.
Non-Profit Directors and Officers Liability
Non-profit directors' and officers' liability are designed to help financially protect you in the event your executives are presented with litigation from vendors, competitors, government regulators, donors or sponsors, and even employees. It helps ensure that you can maintain your mission and protect your executives' and board members' personal assets from forfeiture due to lawsuits.
Workers Compensation
Workers' compensation helps pay for the medical care of employees who get injured on the job. This includes if your employee needs urgent care, a family doctor, a specialist, and/or a hospital stay.
Non-Profit Insurance with Fearnow
If you own a nonprofit organization, we can help you find all the insurance you need to help protect yourself in case of a covered weather disaster, fire, theft, car accidents, embezzlement, cyber-attacks, and even fraud and omissions claims against your business. Our agents will also answer all your questions and help create a business insurance package that meets your needs and your budget.
To learn more about our insurance policies for nonprofit organizations, give us a call at 813-689-8878.
Proudly Certified