Florida
Tow Truck
Insurance
Florida Tow Truck Insurance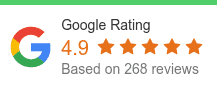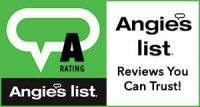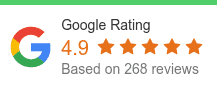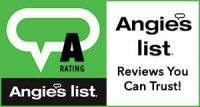 Quotes from 350+ Carriers:






Save up to 37% with Fearnow Insurance
Do you have a towing business and need affordable tow truck insurance? Tow truck insurance helps financially protect you if one of your trucks gets into an accident or causes property damage. Let's take a look at what tow truck insurance covers and why it's a good idea for all towing companies.
Who Needs Tow Truck Insurance
If your business uses, operates or earns money by towing disabled vehicles, you need towing insurance. Types of businesses that need tow insurance policies include companies that provide roadside assistance, contractors for auto clubs, auto body and mechanics' shops, full-service gas stations that also have repair shops and companies that perform auto salvage and transport vehicles to auctions.

Bundle &
Save

Policy
Discounts

Protection You
Can Trust
The Fearnow Agency Advantage
We work for you, not the insurance carriers, to ensure your claims are processed efficiently and are paid out quickly.
Unlike a single-company agency, we have access to over 100 carriers, so we're never limited in the services we can provide you.
We can save you up to 37% in insurance cost, or get better coverage for the same cost.
We always provide full disclosure of plan inclusions and exclusions.
We offer customized plans tailored specifically to your needs, instead of forcing you into a pre-packaged solution that won't really work for you.
Our agents are continuously training, so they stay the leading experts in their field.
Types of Insurance Policies Available to Towing Companies
If you operate a towing company, you'll need several types of insurance policies to be fully covered in the event of an accident or incident. These policies typically include:
Garage Keepers Legal Liability

–

Garage keepers insurance

helps protect you if one of your client's cars gets damaged or stolen while they are located on your property.

On-Hook Insurance

– this insurance financially protects your business if a car you are towing gets damaged while it's hooked to your tow truck.

Liability Insurance

– Liability insurance includes provisions for both bodily injury and property damage. If you get into an accident that causes harm to someone else or their property, this insurance helps pay the expenses.

Medical Payments

– Helps pay the medical bills for anyone in your truck that gets injured during an accident.

Collision

– Helps pay for the repairs or the replacement of your vehicle, regardless of who is at fault.

Comprehensive

– Helps pay for damage to your vehicles that did not occur while the vehicle was in use. This typically covers certain types of weather damage, fire, theft and vandalism.

Fire and Theft

– If you operate heavy vehicles, you may want an additional fire and theft insurance policy. These policies help pay for damage that is caused by certain weather events, like high winds, hail, lightning, flooding and earthquakes. They also typically cover deliberate acts of vandalism or mischief and damage that occurs while your vehicles are being transported by another vehicle.

Uninsured and Underinsured – Helps pay for damage to your vehicle if the other driver is uninsured or underinsured.
Local & Family Owned
Offices serving the local Tampa, FL and Wilson, NC areas for almost 30 years!
Competitive pricing nationally with world-class customer service!
Tow Truck Insurance Minimums in Florida
If you operate a towing company or any commercial trucking service, Florida mandates that you carry certain insurance policies. The first type of insurance you must carry is liability. The minimums for Florida are typically indicated in a dollar amount for a Combined Single Limit, which means that a single dollar amount is issued for an approved claim that covers all of the financial costs for the accident. In most cases, this means a single dollar amount for personal injury and property damage.
Less than 35,000 Pounds – $50,000 Combined Single Limit
35,000 to 39,999 Pounds – $100,000 Combined Single Limit
40,000 Pounds or More – $300,000 Combined Single Limit
Insurance for Towing and Storage
In addition to liability and property damage coverage, tow truck companies must also have valid insurance policies for their towing and storage operations.
Garage Keepers Insurance – $50,000 per loss
Garage Liability – $300,000 Combined Single Limit
On-Hook Insurance – $50,000
What Happens if You Don't Have Insurance for Your Tow Trucks?
If you don't get insurance for your tow truck company or commercial trucking company, you could face fines and criminal charges that apply to both the owner of the truck and the driver of the truck. In order to avoid these fines, charges, and penalties, it's best to get the required amount of insurance and keep those policies valid.
Should You Just Get the Minimum Amount of Insurance?
It's important to note that the minimum insurance requirements for commercial truck drivers and owners, including towing companies, is simply the minimum amount of coverage you need to be legal. The minimum amounts may not actually cover all the costs involved in getting into an accident or incident that damages one of your trucks or a vehicle you are towing.
For example, if you find that you are regularly towing cars worth $75,000, your $50,000 on-hook insurance policy may not be enough to cover the costs of repairing or replacing the more expensive vehicle if it were to get damaged or destroyed while being transported by one of your tow trucks. In this scenario, your minimum coverage policy would max out, possibly leaving you with thousands more to pay from your company's operating budget. If you find yourself in this scenario, it's best to increase your coverage limits before you get into an accident.
Tow Truck Insurance Policies from Fearnow
If you need commercial vehicle insurance for your tow truck company, we can help you at Fearnow in Florida. We have policies for all types of commercial vehicles, including tow trucks, semis, dump trucks, and box trucks. We also offer policies for limousine services, rental car companies, and taxis.
To learn more about our commercial auto insurance policies as well as other types of insurance that you may need for your business, give us a call at 813-689-8878.
Florida Tow Truck Insurance Quotes | Fast & Easy Quote

Florida Tow Truck Insurance Quote from Fearnow Insurance. Quality Tow Truck protection that saves you money. 30 Years of serving Florida
Service Type: Tow Truck Insurance
Price: $$
Currency: USD
Proudly Certified