Seffner
Homeowner's
Insurance Quotes
Seffner Home Insurance Quotes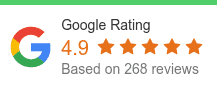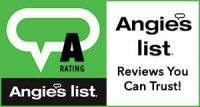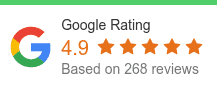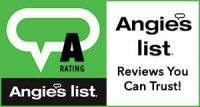 Quotes from 100+ Carriers:






Save up to 37% with Fearnow Insurance
Are you thinking of purchasing a home a Seffner, Florida? Seffner has a population of 8,362 as of 2019 and is located in Hillsborough County. Not to mention, it's just 15 miles from downtown Tampa. With the low population, great weather and plethora of outdoor activities, it's a great place to live, but don't forget homeowners insurance.
Homeowners Insurance Requirements in Seffner, Florida
Homeowners insurance is not required by law in Seffner, Florida. However, if you have a mortgage, your lending company may require that you have homeowners insurance, and even if your home is paid off, it's still a good idea to have an active homeowners insurance policy. After all, the average home price is $233,682, according to City-Data. Seffner also boasts that nearly 80 percent of its residents are homeowners, and their average living expenses are $1,356, according to the Census Bureau. Can you afford to replace your current home if it were damaged by a fire or covered natural disaster?

Bundle &
Save

Policy
Discounts

Protection You
Can Trust
The Fearnow Agency Advantage
We work for you, not the insurance carriers, to ensure your claims are processed efficiently and are paid out quickly.
Unlike a single-company agency, we have access to over 100 carriers, so we're never limited in the services we can provide you.
We can save you up to 37% in insurance cost, or get better coverage for the same cost.
We always provide full disclosure of plan inclusions and exclusions.
We offer customized plans tailored specifically to your needs, instead of forcing you into a pre-packaged solution that won't really work for you.
Our agents are continuously training, so they stay the leading experts in their field.
Types of Homeowners Insurance Policies to Consider
A high-quality homeowners insurance policy contains several types of protection, including:
Dwelling Replacement Cost – Provides funds to replace your home if it is completely destroyed

Dwelling Repair Cost – Provides funds to repair your home if it is damaged as the result of a covered event

Personal Belongings Replacement Cost – Funds to replace your damaged and destroyed belongings

External Structure Repair and Replacement Cost – Funds to repair or replace external structures, like sheds and detached garages

Personal Liability Coverage – Provides financial coverage if someone who does not live at your home sues you after getting injured on your property.

Coverage for Medical Expenses – Provides financial assistance if someone who does not live at your home needs medical attention after getting injured on your property.

Living Expenses – Finds for food and shelter, like a hotel, if your home cannot be lived in after the covered event.
Local & Family Owned
Offices serving the local Tampa, FL and Wilson, NC areas for almost 30 years!
Competitive pricing nationally with world-class customer service!
Understanding Whether or Not You Need Flood Insurance
In addition to homeowners insurance, you may want to consider flood insurance. Many homeowners insurance policies do not cover floods. This means that if the water that invades your home comes from the ground, a lake, river, stream, ocean or the Gulf, your homeowners insurance policy would not cover the damage. Hillsborough County offers a Find My Flood Risk tool where you can plug in your street address in order to assess your risk of flooding from a hurricane or severe storm.
Flood Zone Area Designations
Zone X – Low to moderate risk. (.02 risk of yearly flooding)

Zone A – High risk. (1 percent chance of annual flooding)

Zone AE – High risk. (Home is in a 100-year floodplain)

Zone V – Extremely High Risk. (26 percent chance of flooding within 30 years)

Zone VE – Extremely High Risk. (26 percent chance of flooding within 30 Years)
Median Cost of Homeowners Insurance in Seffner, Florida
When you think about getting homeowners insurance in Seffner, you may worry about the yearly cost of the policy. The truth is that homeowners insurance policies in the area are quite affordable, especially if you choose a higher deductible and use a multi-line discount, which is a discount for insurance policyholders with more than one type of policy with the same insurance company, like home and auto insurance.
If you live in Seffner, Florida, zip code 33584, you can expect to pay an average of $113 per month for a standard homeowners insurance policy.
Getting the Right Homeowners Insurance Policy in Seffner, Florida
Getting the right homeowners policy for your needs means paying attention to the details. To help you with the process, you can ask yourself a few questions:
What is my home worth?

What would it cost to replace my home?

Do I have any collections, antiques or jewelry that are worth a lot of money?

How many outbuildings do I have on my property?

Do I have a home office or work from home?

Are there any special considerations that I need to discuss with my insurance agent prior to purchasing the policy?

What can I always afford as a homeowners insurance deductible?

Do I need to discuss flood insurance with my new agent?
By thinking about and answering these questions ahead of time, you can ask the right questions and get all the answers you need from your Fearnow agent prior to getting a quote and purchasing the policy.
To get a homeowners insurance quote from one of our agents, give us a call at 813-689-8878 to speak with a live agent. We offer quotes from more than 100 different carriers so that you always get the right insurance at the right price.
Seffner FL Homeowners Insurance Quote & Information | Fearnow

Seffner FL Homeowners Insurance, quality home protection that saves you money. 30 Years of Savings from Fearnow Insurance
Service Type: Homeowners Insurance
Price: $$
Currency: USD
Proudly Certified