Save up to 38% in minutes
Thank you for your interest in our independent insurance company located in Seffner, Florida.  The staff at Fearnow Insurance takes great pride in our ability to provide you with the best insurance policies to fit your exact needs.  Your satisfaction and happiness are very important to us.  That is why we also provide free quotes on all of the coverage options we have available.
When you work with our agents, you can rest easy knowing you are always going to receive personal, one-on-one help with all of your insurance needs.  Completing our free online quote form provides us with the information we need to quickly get started on your insurance policy.  If you have any questions, please do not hesitate to contact us.
We take the time to listen to your needs and desires so that we can find the perfect coverage for you.  Your total satisfaction is our number one priority.  By providing us with the correct information for your insurance quote, we are able to quote you all of the major insurance companies located in Florida to ensure you are receiving the best insurance coverage, at the most affordable rate available.  Our company has built a reputation for client satisfaction, so feel free to send us any questions or concerns you might have.
You have the added benefit of working with a professional insurance advisor who understands your needs when you work with our insurance agency.  Finding the right policy is only the beginning.  We carry all of the major insurance companies in Florida, which allows us to compare rates and coverages to make sure that you are completely satisfied with your insurance policy.  Enjoy smooth sailing throughout the entire insurance coverage process by working with our team every step of the way.
Contact us for more information about how you can take advantage of our free insurance quotes.  We are helping individuals throughout Florida find the best deals on the coverage they need.
Fast & Easy Insurance Quote | Seffner, Brandon, Tampa - Local Owned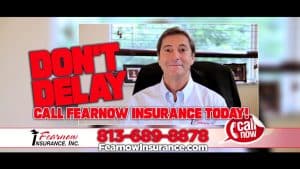 Fast & Easy Online Insurance Quote for Home, Auto, Business, Boat, Life, Renters & More. Locally Serving Seffner, Brandon & Tampa
Service Type: Insurance Agency
Price: $$
Currency: USD