Florida
Car
Insurance
Florida Car Insurance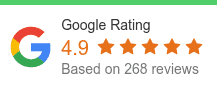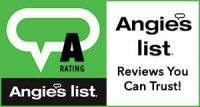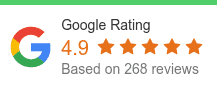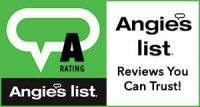 Quotes from 350+ Carriers:






Save up to 37% with Fearnow Insurance
If you drive a vehicle with four or more wheels in Florida, you are required to have a minimum amount of car insurance, and you must have proof of that insurance before you can register your car with the Florida Highway Safety and Motor Vehicles (FLHSMV) department. At Fearnow, we offer car insurance for all types of private vehicles.
Florida Car Insurance Minimum Requirements
The state minimum insurance requirements for Florida vehicles states that you must have:
Personal Injury Protection (PIP) in the amount of $10,000.
Property Damage Liability Insurance in the amount of $10,000.
Deductibles ranging from $500 to $1,000.
It's important to note that vehicle owners must have insurance on their vehicles as long as that vehicle is licensed and titled, even if that vehicle cannot be driven. To cancel the insurance on an inoperable vehicle, the license plate and registration tags must be surrendered to the FLHSMV prior to the cancellation of insurance.

Bundle &
Save

Policy
Discounts

Protection You
Can Trust
The Fearnow Agency Advantage
We work for you, not the insurance carriers, to ensure your claims are processed efficiently and are paid out quickly.
Unlike a single-company agency, we have access to over 100 carriers, so we're never limited in the services we can provide you.
We can save you up to 37% in insurance cost, or get better coverage for the same cost.
We always provide full disclosure of plan inclusions and exclusions.
We offer customized plans tailored specifically to your needs, instead of forcing you into a pre-packaged solution that won't really work for you.
Our agents are continuously training, so they stay the leading experts in their field.
Types of Auto Insurance Available in Florida
At Fearnow, we offer car insurance policies that will meet your needs and financially protect you if you get into an accident. Car insurance coverage options that we offer include PIP, PDL and BDL as well as collision, comprehensive and under and uninsured motorists coverage.
Personal Injury Protection (PIP)
PIP coverage is required by law in Florida and covers medical expenses and lost wages for you and your passengers in the event of an accident, regardless of who was at fault. In general, PIP is designed to pay up to 80 percent of the medical expenses from injuries that occurred during the accident. It typically pays up to 60 percent in lost wages, and it usually pays up to $5,000 in the event that someone lost their life in the accident. It's important to note that exact amounts will depend on your specific policy.
Property Damage Liability (PDL)
PDL coverage is also required by law in Florida and covers damage to other people's property, such as their car, fence or mailbox. This insurance applies if you are found to be the at-fault driver. This coverage pays for the repair or replacement of the damaged property.
Bodily Injury Liability (BIL)
While BIL is not required by Florida law, it is still a good idea to have in your car insurance policy. It covers injuries that you caused, as the at-fault driver. This coverage typically applied to the other driver in the car, their passengers or any pedestrians you may have struck with your vehicle.
Local & Family Owned
Offices serving the local Tampa, FL and Wilson, NC areas for almost 30 years!
Competitive pricing nationally with world-class customer service!
Collision Coverage
Collision coverage is not required by Florida law. However, if you want your vehicle to be repaired or replaced in the event of a car accident, regardless of whether you were at-fault or not, collision coverage is a must. It's important to note that collision coverage typically comes with a deductible, which is an amount you must pay toward the repairs or replacement of your vehicle.
Comprehensive Coverage
Comprehensive coverage is also optional and covers damage to your vehicle from non-accident events, such as theft, vandalism or certain covered natural disasters. It typically applies to damage that occurred to your vehicle while it is parked.
Uninsured/Underinsured Motorist Coverage
Underinsured and uninsured motorists coverage is not required by Florida law. However, if you are in an accident with a driver who does not have enough coverage to pay for all the costs associated with the accident, you could end up paying for part of those expenses or having to sue the other driver to recoup the total amount of the accident's costs. This coverage helps protect you in those scenarios.
Additional Coverages You Can Purchase With Your Car Insurance
In addition to the insurance coverages listed above, you may also want to consider some additional options, like roadside assistance and rental car reimbursement.
Roadside Assistance
Roadside assistance provides you with a phone number to call and assistance if your car breaks down while you are on the road or if your car won't start. This service is designed to help you with jumpstarts, tire changes and towing.
Rental Car Reimbursement
If you get into a car accident and your car is in the repair shop, this coverage pays up to a certain amount for each day that you need a rental car.
Gap Insurance
If you make payments on your car to a lender or for a leased vehicle, you may want to consider getting gap insurance. This coverage is designed to pay the difference between your car's market value and the actual amount of money left on your lease or car note. This helps if your car is stolen and not recovered or if you get into an accident and your car is declared a total loss.
Florida Car Insurance with Fearnow
If you need affordable car insurance in Florida, let Fearnow help. We have access to many policies across multiple carriers so that you can get exactly the coverage you need at a price you can afford.
To learn more about our car insurance, call us at 813-689-8878.
Florida Car Insurance Quotes | Fast & Easy Quote

Florida Car Insurance Quote from Fearnow Insurance. Quality auto protection that saves you money. 30 Years of serving Florida
Service Type: Car Insurance
Price: $$
Currency: USD
Proudly Certified